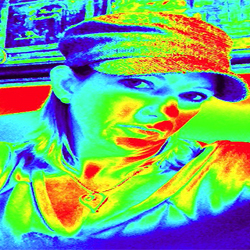 I try to write very positive things on my blog. I figure that I can reach out to others to let them know that we can live our dreams. I really never talk about my issues and concerns. I do have concerns about getting older and what kind of complications I will have that are different than other aging adults. So now for my questions…
1.       For the women. Do you find that your menstrual cycle changed because of HIV/AIDS? The reason I ask is because I can't get a straight answer from any provider GYN or Primary Dr. Not sure if it is an aging thing or is it related to HIV.
2.       Do you find yourself spending more money on cosmetic cover-up (Cosmetic surgery and/ or others)? If so, what have you tried? What works and what doesn't? My insurance covers face filler so I have done this. I think I would pay for it even if it didn't.
3.       Since your diagnosis, have you started working out or eating differently? If so can you explain how and did you do research prior?
4.       Since your diagnosis, have you gone to therapy? If so, how has this worked for you? Or not?
5.       Has anyone had more joint / hip issues? I met a young man a while ago that had to have a hip replacement and his doctor said it was related to his HIV. I cannot find any information to support this. Has anyone experienced this?
6.       I know that hyperlipidemia can be related to medications… I am wondering, has anyone had to deal with common issues that come with aging at an earlier age.  (with or without a family history): Heart conditions (hypertension, vascular disease, congestive heart failure, high blood pressure and coronary artery disease) Dementia, including Alzheimer's disease, Depression, Arthritis, Osteoporosis, Diabetes, Breathing problems, Frequent falls, which can lead to fractures, Parkinson's disease, Cancer (breast, cervical, uterine, ovarian), Eye problems (cataracts, glaucoma, Macular Degeneration). If so has your doctor related it to your diagnosis or medications?
I thought maybe opening my blogging up to get conversations going. I don't just want to talk at people. I want to talk with them. I want to know what your concerns are. I want to let you know what my concerns are. Maybe we can help each other.