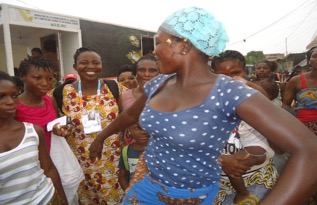 I truly don't know where to start because it is another great and wonderful opportunity given to me by The Well Project. If not for The Well Project, I could not have been able to attend this conference through the scholarship I received, since it only covered registration and accommodation, but no flight. The Well Project ensured that I did not miss the scholarship by providing funding for my flight.
At the conference, I was able to attend some sessions and plenaries at the conference on research, treatment and prevention. There were many references made on engaging young people in advocacy and social mobilization.
To read Bose's full conference report, click here.