January 10, 2017
10 - 11am PT | 1 - 2pm ET
via Black AIDS Institute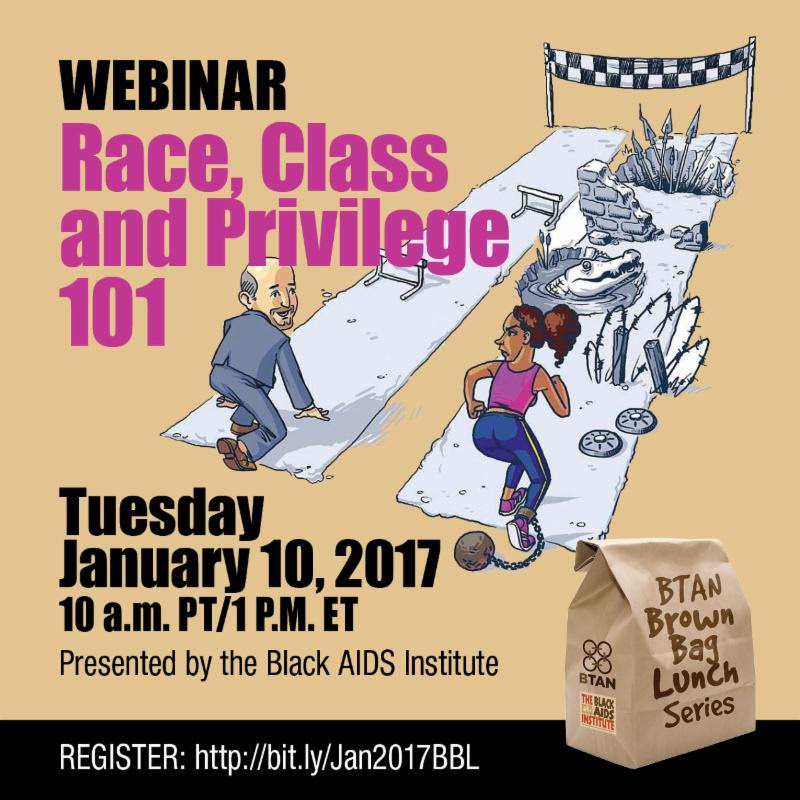 Every second Tuesday of the month at 10AM PDT, the Black AIDS Institute will broadcast a webinar on a topic related to a quarterly theme. The webinar will be viewed live, but will also be recorded for later use. Recordings and/or content can be used for chapter in-services or incorporated into other events. 
January 2017 Brown Bag Lunch Webinar: Race, Class and Privilege 101 
At the end of the webinar, participants will be able to: 
Define/describe race, class, and privilege as concepts 
Understand race, class, and privilege in general historical context 
Understand how race, class, and privilege impact public health, specifically the HIV care continuum    
Describe HIV prevention and care strategies that incorporate race, class, and privilege