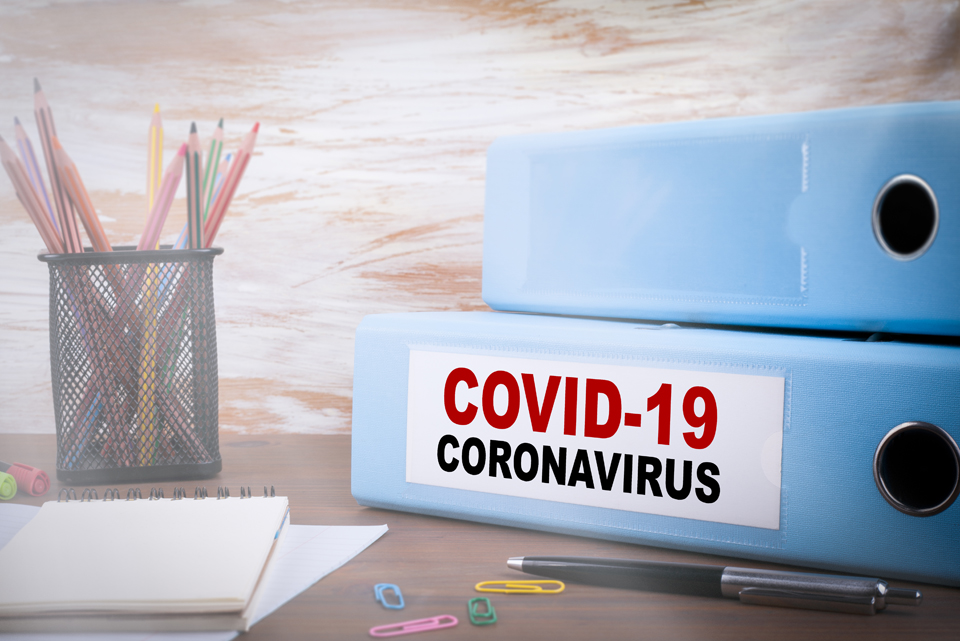 Table of Contents
Founded in 2002, The Well Project was created to be a trusted virtual resource providing accurate, relevant, and up-to-date information on women and HIV. It is extremely important during this difficult time that we share only trusted, evidence-based information—taking the time to review the source and content of articles, memes, or posts before sharing on social media. We have compiled a list of trusted resources* we believe can be useful to our community including women living with HIV, their allies, and healthcare providers.
"We will get through this trying time together. It is important to remember that we are stronger as a community than alone" – Krista Martel, The Well Project's executive director, in a letter published on March 13: Getting Through COVID-19 Together (Virtually) - The Importance of our Online Support Community [2]
*Information and data on COVID-19 (the new coronavirus) are very rapidly evolving. These resources include general information. Many are frequently updated – so it is a good idea to check the date on each resource after clicking on it. If you are a clinician, be sure to refer to updated sources for more specific recommendations regarding COVID-19. If you have an additional resource to add to this list, please email Olivia Ford [3].
COVID-19 and HIV – Clinical and U.S. Federal Resources
COVID-19 and HIV – Community-Based Information
News and Resources
 COVID-19 and People Living with HIV: Frequently Asked Questions

[15]

: Developed and regularly updated by a group of HIV organizations, including The Well Project, based on the best information available on COVID-19. List of collaborating organizations (in alphabetical order): AIDS United | HIV Medicine Association | Latino Commission on AIDS | NASTAD | NMAC | Positive Women's Network – USA | Prevention Access Campaign | TransLatin@ Coalition | US PLHIV Caucus | The Well Project
Available in Spanish (see below).
What You Need to Know About Coronavirus and HIV

[16]

(TheBody; includes video): Comprehensive collection of frequently asked questions, basic facts, and practical advice, plus a video conversation with David Malebranche, M.D., an internal medicine physician and HIV sexual health expert.
Addressing Partner Violence and Trauma

[18]

(Positively Aware): Survivors and advocates face new problems, and develop new forms of support.
Addressing a Crisis Within a Crisis: Intimate Partner Violence, HIV, and COVID-19

[19]

(Positive Women's Network - USA): In partnership with National Network to End Domestic Violence, the largest U.S. advocacy network of women and people of trans experience living with HIV has produced and curated some resources for women living with HIV experiencing intimate partner violence (or coping with the trauma of past IPV), and for HIV and IPV service providers. 
Coronavirus (COVID-19) and HIV

[20]

(Avert): Regularly updated answers to frequently asked questions about the interaction of the two viruses, COVID-19 prevention and preparation. 
What People Living with HIV Need to Know About HIV and COVID-19

[21]

(UNAIDS): Basic information, articles, infographics, and details on responses to COVID-19 around the globe. Available in multiple languages (see below).
COVID-19 Information and Resources

[22]

(Elizabeth Glaser Pediatric AIDS Foundation): A collection of the latest research and information around COVID-19, HIV, TB, pediatrics, and pregnancy.
#Coronavirus

[23]

(POZ): All the latest links on COVID-19 from an HIV-specific publication.
Debunking Junk Theories on the New Coronavirus, Including Its Nonexistent Link with HIV

[24]

(TheBody): Busting many of the myths that have been spreading worldwide alongside COVID-19.
Experts Shed Light on Coronavirus Response and its Implications for People with HIV

[25]

(aidsmap): Important early findings on COVID-19 from renowned infectious disease experts at a global science gathering.
Perspectives
Learning from the HIV Response
COVID-19 and HIV – Vaccine Information
Webinars, Multimedia, and Interactive Resources
Please note: If a webinar listed is in the past and the recording has not yet been linked from this page, click the link to see if the organization has posted the recording recently.
Ongoing Events
Upcoming or Past Events and Recordings
Stay Well at Home with The Well Project

[58]

: Our bi-weekly (every other week) wellness series, which began April 8 at 12 noon ET, featured video/chat sessions with women living with HIV sharing positive approaches to help navigate isolation and other challenges of the COVID-19 pandemic.
Understanding and Addressing Medical Mistrust

[59]

 (Spotlight Trust): This two-part panel conversation took place on November 30 and December 7, 2020. Recordings are now available on our YouTube Channel and as special episodes of the In Trust podcast.
Dual Pandemics: Global Youth Perspectives on Fighting HIV and COVID-19

[60]

(Edward M. Kennedy Institute for the United States Senate and the Elizabeth Glaser Pediatric AIDS Foundation): A conversation (on Friday, June 12th at 10:00 am EST) with youth leaders from Africa and the United States to discuss the realities that young people face in confronting COVID-19 and HIV as these two pandemics impact our communities simultaneously.
POZ at Home: Coping With COVID-19 and HIV

[61]

(POZ; includes video): Long-term survivors Mark S. King, Venita Ray and Charles Sanchez discuss the current pandemic.
Webinar - Gender Justice in the Global COVID-19 Response

[62]

(Columbia University Mailman School of Public Health): View the video recording of the May 21 conversation with a powerhouse panel of global feminist leaders discussing gender justice in the global COVID-19 response.
Webinar - Sex in the Time of COVID-19: Insights from the Sexual Health Sector

[63]

(CATIE): Leading voices in Canada's sexual health community spoke to how their organizations are meeting the needs of people looking for guidance on sex in the time of COVID-19. Follow the link to view the video recording of the May 21 conversation.
Conversations on COVID-19 & Black Communities (Black AIDS Institute): A webinar collection featuring coronavirus facts from experts in medical care, emergency readiness, research, and wellness from the unique perspective of Black people.
COVID-19 (Coronavirus Disease 2019) and People Living with HIV: Information and Support Webinar

[66]

(The Reunion Project and Positive Women's Network - USA): Much-needed conversations with HIV long-term survivors in response to the COVID-19 outbreak, centering people living with HIV and AIDS. Review the materials and recordings:
COVID-19 (Coronavirus) Preparation for People Living with Chronic Illnesses in the United States

[72]

(Irresistible / Healing Justice Podcast): Medical information, invocations, grounding practices and dialogue from a March 7 webinar organized and cohosted by JD Davids of the Cranky Queer.
The Coronavirus: What You Need to Know & Responding in Solidarity

[73]

(Be Team Women): Video of a March 25 Facebook Live conversation with UNAIDS' Shannon Hader. 
The Impact of COVID-19 on the LGBTQ+ Community

[74]

(National Coalition for LGBT Health): A webinar that took place as part of National LGBT Health Awareness Week. Fill out the registration form to access the recording.
Taking Care: Understanding and Addressing Mental Health Among Women Living with HIV

[75]

(The Well Project): Recording of a webinar featuring mental health providers, advocates, and women living with HIV.
Free Online Conferences
Continuity of HIV Care in the Presence of COVID-19

[76]

(International Association of Providers of AIDS Care - IAPAC): Register for a free virtual conference featuring clinical and community experts who will speak to the importance of uninterrupted access to HIV prevention, care, treatment, and psychosocial support services. Date: May 6, 2020. 
COVID-19 Conference

[77]

(IAS): An event featuring breaking COVID-19 research, policy analysis and frontline experience will wrap up AIDS 2020: Virtual. Date: July 10-11, 2020. 
Advocacy, Policy, and Mutual Aid
Source: UN Women.
AVAC and COVID-19

[78]

(AVAC): Synthesis of COVID-19 news, vaccine information, and more from a global health and HIV prevention advocacy organization.
COVID-19 Virtual Strategic Think Tank Report

[79]

(Stronger Together Partnership; PDF): Responding to the emerging needs of COVID-19, advancing the "End the HIV Epidemic initiative, and addressing Viral Hepatitis and STI in communities of color.
In Focus: Gender Equality Matters in COVID-19 Response

[80]

(UN Women): Regularly updated listing of videos, infographics, statements, news, and helpful advocacy resources regarding gender equity and the global COVID-19 response.
We Must Have a #PeoplesVaccine, Not a Profit Vaccine

[81]

 (UNAIDS; includes video): An opinion piece from UNAIDS' executive director, demanding that all vaccines, treatments and tests be patent-free, mass produced, distributed fairly and made available to all people, in all countries, free of charge.
'Hold My Earrings': Black Women Lead on Systemic Solutions in the COVID-19 Pandemic and Beyond

[82]

(ColorLines): Meet 13 BIPOC Women on the frontlines of transformational change. 
Measuring the Impact of the COVID-19 Pandemic on Trans Health & Trans Health Care

[83]

(University Medical Center Hamburg-Eppendorf and other research partners): Trans people aged 16 or older are invited to participate. Survey takes up to 20 minutes to complete and is completely anonymous. Available in numerous languages (see below).
HeForShe Launches #HeForSheAtHome Campaign

[84]

(UN Women): Join a social media campaign that seeks to inspire men to help balance the burden in their households. 
Action: Call for a Feminist COVID-19 Policy

[85]

(Feminist Alliance for Rights): Request for organizational sign-on to a statement of feminists and women's rights organizations from the Global South and marginalized communities in the Global North. View and share the statement

[86]

How Racial Health Disparities Will Play Out in the Pandemic

[87]

(Slate): Health equity expert and emergency physician Dr. Uché Blackstock explains how the coronavirus will affect Black patients, and why that terrifies her.
Care and Connection in Crisis: Feminist Strategy to Confront COVID-19

[88]

(MADRE; PDF): Global feminist organization MADRE recognizes that we must seize the opening to demand the progressive, feminist changes we have long needed.
COVID-19 Resources

[89]

(National Women's Health Network): Articles and action steps from a U.S.-based advocacy network for women's health and rights.
COVID-19: What Implications for Sexual and Reproductive Health and Rights Globally?

[90]

(Sexual and Reproductive Health Matters): Editorial from a journal focused on sexual and reproductive health and rights, considering the opportunities presented by COVID-19 to protect wome
Reducing Stigma

[91]

(CDC): Stigma hurts everyone by creating fear or anger towards other people. CDC offers guidance for countering COVID-19 stigma. Available in multiple languages (see below).
COVID-19 Mutual Aid & Advocacy Resources

[92]

: A U.S.-specific compilation of potential ways to help your community while maintaining physical distancing protocols. 
Calling All People Who Sew and Make: You Can Help Make Masks for 2020 Healthcare Worker PPE Shortage

[93]

(Forbes): A regularly updated resource explaining the dire need for personal protective equipment (PPE) and sharing ways to help. (see below for healthcare provider responses to shortages of personal protective equipment) 
General COVID-19 Information
Please note: these resources are not specific to people living with HIV.
Basics and Overall Health
Women's Health and Pregnancy
Coronavirus (COVID-19), Pregnancy, and Breastfeeding: A Message for Patients

[107]

 (American College of Obstetricians and Gynecologists): Regularly updated information for clients from an association of reproductive health providers. Available in Spanish, Simplified Chinese, and Arabic (see below).
Does COVID-19 Affect Women Differently Than Men? Here's What We Know

[108]

(National Women's Health Network): A blog breaking down available data on gender differences and COVID-19.
Why the Coronavirus Is Killing More Men Than Women

[109]

 (Washington Post): Men have weaker immune systems that, in some cases, may actually sabotage the body's response to an invader. But social and cultural factors may also play a role.
Mistakes from the HIV Pandemic Should Inform the COVID-19 Response for Maternal and Newborn Care

[110]

 (International Breastfeeding Journal): Policy makers and practitioners need to learn from the mistakes of the HIV pandemic and not undermine breastfeeding in the COVID-19 pandemic.
What Happens to Black Pregnant Women who Get the Coronavirus?

[111]

 (Today): Black women already face high maternal mortality rates. The coronavirus pandemic could make that worse.
COVID-19 & Family Planning

[112]

(Family Planning 2020): Resources from a global contraception access organization. Available in French (see below).
Staying Safe During COVID-19

[113]

(National Domestic Violence Hotline): How COVID-19 could uniquely impact intimate partner violence survivors; words from survivors; and a few suggestions for survivors that may make this uncertain time feel a little bit safer. Available in Spanish (see below).
Breastfeeding and Caring for Newborns

[114]

 (CDC): Information about COVID-19 in the prenatal period, during birth, while breastfeeding, and while caring for young children. Available in multiple languages (see below)
Sample Birth Plans for COVID-19

[115]

(March of Dimes): Designed for pregnant and birthing people to assess their preferences based on the policies of their chosen place of birth. Includes questions to ask providers. Available in Spanish (see below).
Where The Women Aren't: On Coronavirus Task Forces

[116]

 (NPR): In response to this lack of voice, women activists around the world have pushed for better representation — with mixed results.
Data Visualization
Coronavirus COVID-19 Global Cases

[117]

(Center for Systems Science and Engineering (CSSE) at Johns Hopkins University): Continually updated open-access dashboard on the epidemiology of the global pandemic.
COVID-19 Cases and Deaths (amfAR): Striking timeline animations of the spread of COVID-19 in the U.S. in general, and specifically in U.S. states and jurisdictions with Ending the HIV Epidemic (EHE) plans.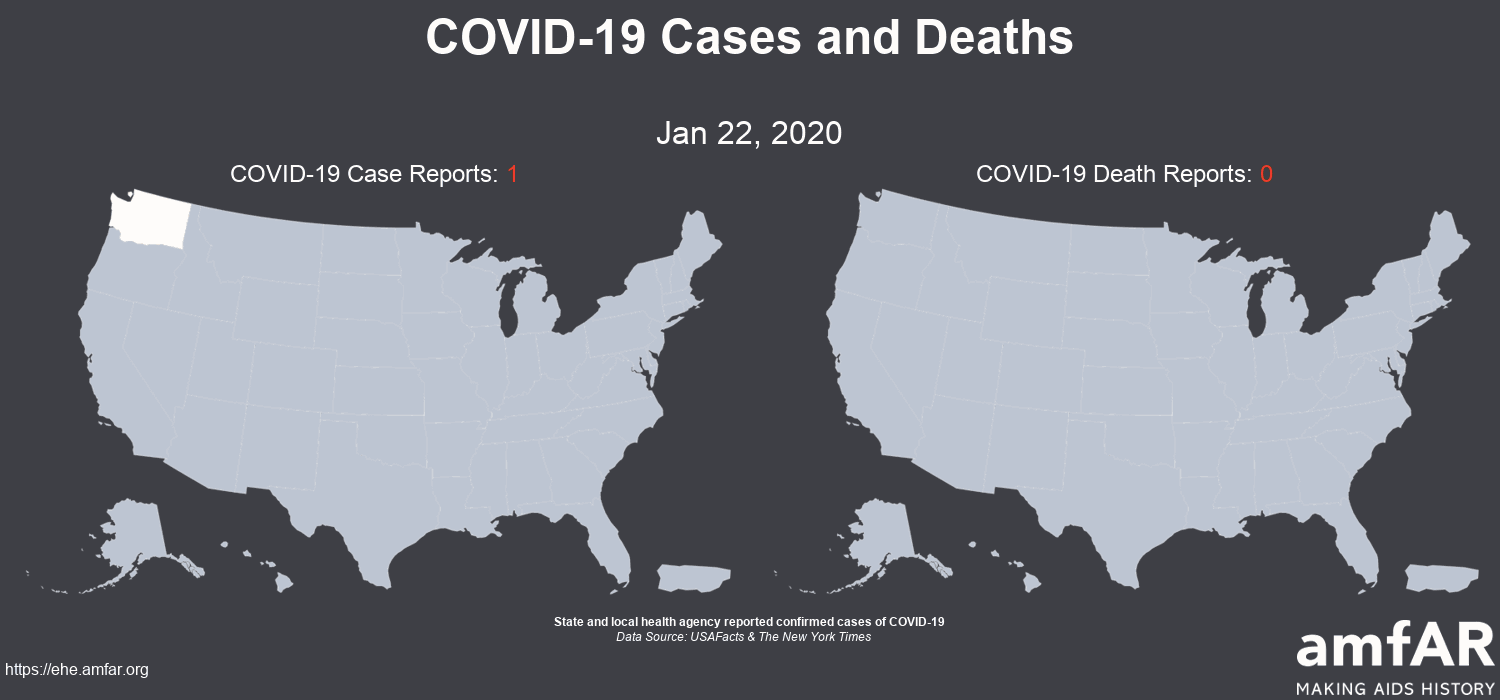 Source: amfAR
Having Sex Safely with COVID-19
Coping with Stress
Quarantine Fatigue Is Real

[124]

(Atlantic): A Harvard epidemiologist shares her reflection that, instead of an all-or-nothing approach to risk prevention, Americans need a manual on how to have a life in a pandemic.
Coping With COVID: A Yoga Sequence

[125]

(Body Politic): Descriptions and detailed photographs guiding readers through a gentle yoga series developed for the COVID-19 era. 
Stress Management

[126]

(The Well Project): Learn about common signs and causes of stress, how stress affects women living with HIV, and how to reduce and cope with stress in your life.
Coping with Coronavirus Stress

[127]

(WellAcademic): Helpful, straightforward guidance for caring for ourselves and maintaining compassion for ourselves during these challenging times. 
Depression, Women, and HIV

[128]

(The Well Project): Learn about depression – what it is, why women living with HIV are likely to have it, and why it is important to find and treat.
Care for Your Coronavirus Anxiety

[129]

(Shine): Resources for anxiety and your mental health in a global climate of uncertainty.
Emotional Health & Wellbeing Resources

[130]

(University of California San Francisco): Resources in response to common questions regarding emotional wellbeing during COVID-19.
Preparation and Free Entertainment Resources
COVID-19 and Criminalization
COVID-19 and Immigrant Communities
Facts and Support for People of Immigrant Experience
Advocacy Information
Crisis Hotlines
Resources Available in Multiple Languages
COVID-19 and HIV – Resources for Health Workers and Other Professionals
CURE [Coronavirus Under Research Exclusion] HIV-COVID Reporting Database

[191]

: A database to monitor and report on outcomes of COVID-19 occurring in people living with HIV. HIV clinicians in the United States are encouraged to report ALL cases of COVID-19 in their HIV patients, regardless of severity.
COVID-19 and Violence Against Women

[192]

(WHO; infographics): Downloadable images sharing important guidance to support people experiencing violence at home during COVID-19.  
Design 4 Learning (D4L)

[193]

(ETR): Information on ETR's D4L approach, and a series of resources to help you transition from in-person teaching and training to powerful online design and delivery.
COVID-19 and Medical Mistrust in the Black Community

[194]

(AIDS Education & Training Center Southeast): Slides and recording from a recent webinar on the history of medical mistreatment of Black communities, how that has contributed to mistrust that blocks access to care, and what providers can do to support Black clients' engagement in care.
COVID-19: Special Considerations for People Living with HIV

[195]

 (HIV Medicine Association and Infectious Diseases Society of America; PDF): A resource for clinicians and public health officials. The information is based on best practices in areas that have been heavily impacted by COVID-19.
COVID-19 Online Educational Program

[196]

(Virology Education): An online interactive meeting series for care providers involved in the management of novel coronavirus patients. 
Coronavirus (COVID-19) Frequently Asked Questions

[197]

(U.S. Health Resources and Services Administration – HRSA): Information for Ryan White grantees and HIV care providers from HRSA, administrator of the Ryan White HIV/AIDS Program.
COVID-19 Updates and Resources

[198]

(U.S. National Association of State and Territorial AIDS Directors): Helpful, regularly updated guidance to help ensure the continuity of essential programming and the protection of people living with and vulnerable to HIV and viral hepatitis.
COVID-19 Resources

[199]

(Association of Nurses in AIDS Care – ANAC): Weekly updates of COVID-19 resources and webinar recordings for healthcare workers and people living with HIV. 
Events

[200]

(BEAM - Black Emotional and Mental Health): Virtual trainings and conversations for mental health and care providers.
COVID-19 Drug Interactions: Prescribing Resources

[201]

(Liverpool Drug Interaction Group, University Hospital of Basel, and Radboud UMC): Various materials to aid the use of experimental agents in the treatment of COVID-19. 
Managing Stress & Self-Care During COVID-19: Information for Nurses

[202]

(American Psychiatric Nurses Association): Self-care for impacted frontline health workers. 
Medicare Telemedicine Health Care Provider Fact Sheet

[203]

(Centers for Medicare & Medicaid Services): Helpful guidance for shifting practices.
Project N95

[204]

: A resource for healthcare providers to identify urgent demand and assist the government in coordinating, manufacturing, and delivering PPE. (Seeking individuals with advanced technology, supply chain, or epidemiology experience, for online coordination. View volunteer form

[205]

)
Honoring Community Members Lost to COVID-19
Tributes to HIV/AIDS Community Members We've Lost to COVID-19 So Far

[206]

(TheBody): Slideshow commemorating folks who have died of COVID-19 who were living with HIV, working in the field, and/or addressing HIV in media, art, and culture. Author Tim Murphy asks those who know others in the HIV community who passed away from COVID-19 to email him.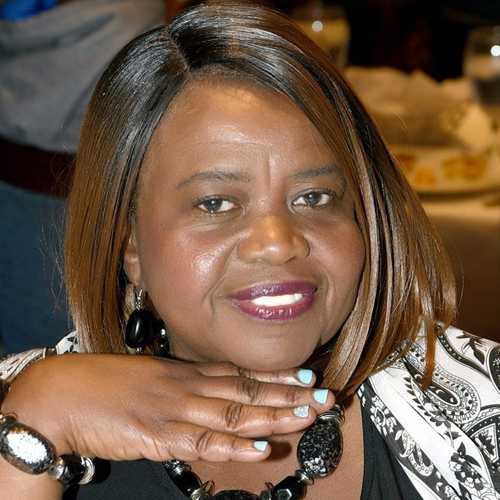 Our Community Champion, Deloris Dockrey [207] (ICW, GNP+, PWN-USA): Dockrey was a ray of light and positivity, as well as a fierce advocate for the rights of people living with HIV, especially women.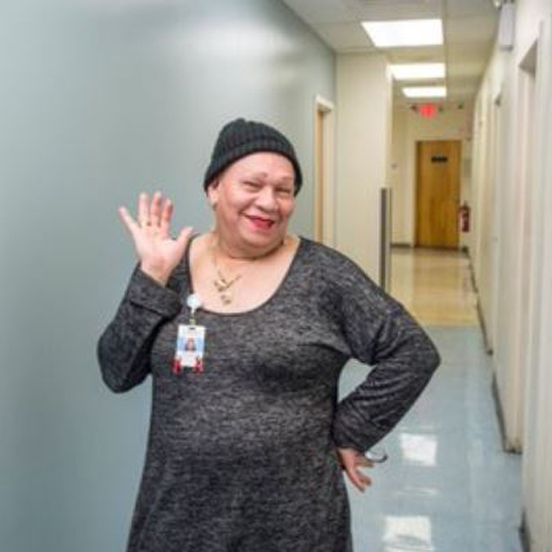 R.I.P. Lorena Borjas, a Transgender Latinx Activist Lost to COVID-19 [208] (POZ; includes video): Borjas fought tirelessly for transgender and immigrant communities in New York City, operating HIV-testing programs and syringe exchanges and fighting to change police policies toward trans people and sex workers.
Source: Community Healthcare Network