August 15, 2016 - POZ.
by Casey Halter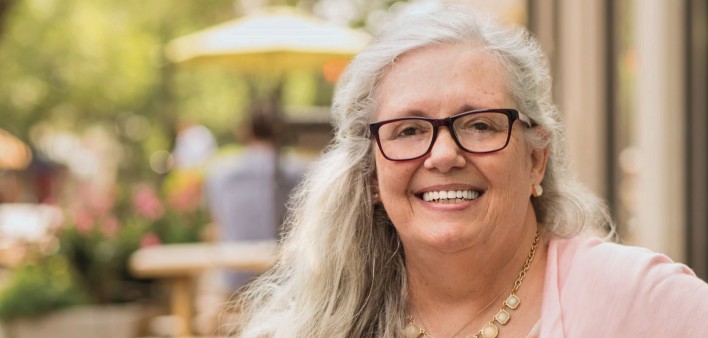 Wanda Brendle-Moss
Liz Nemeth
"A lot of people don't know me, but I work the room like God knows," says Wanda Brendle-Moss, a relatively new face to HIV activism who got her start six years ago volunteering at the food pantry of AIDS Care Service in her hometown of Winston-Salem, North Carolina.
Since 2010, Brendle-Moss has built up an impressive advocacy résumé, working with organizations like The Well Project, AIDS Alliance, Treatment Action Group, GNP+, Positive Women's Network, and the ADAP Advocacy Association, among others. She also has participated in a wide array of HIV activism events, including the 2014 International AIDS Conference, AIDSWatch and the Sero Project's latest HIV Is Not a Crime conference.
Brendle-Moss works hard to make sure she has a seat at the table. The 62-year-old retiree uses scholarships and crowdfunding sites to help get her from point A to point B on her national advocacy tour. "I don't have any money. I don't have a car. When I'm at a conference, I tell people quite honestly: 'I live in poverty. I exist on food pantries. I came with nothing in my pockets, but I'm here.'"
She has come a long way since first learning in 2000 that she has HIV. At the time of her diagnosis, she lived in a shelter for abused women, piecing her life back together after leaving a violent ex-lover. She was involved in another abusive relationship in 2009, which left her homeless and living out of her car.
"A lot of us women are conditioned to feel less-than anyway," says Brendle-Moss about what it's like being an HIV-positive survivor. "It takes a lot to come to the realization that we are worthy." Fortunately, the HIV advocacy community has been supportive, teaching her how to use her story and bubbly personality to reach out to others and take control. Continue reading...