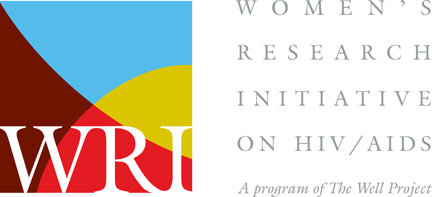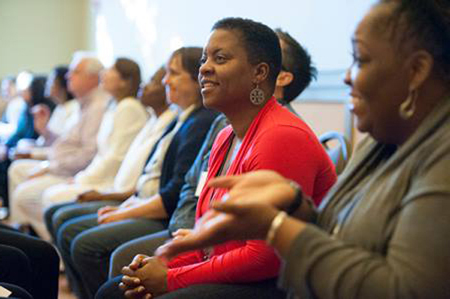 Critical questions about HIV/AIDS in women remain unanswered, despite the fact that women represent more than half of all new HIV infections globally and approximately one quarter of people living with HIV in the United States. Until these questions are addressed, we are limited in our ability to design effective prevention and treatment intervention strategies, which will result in further HIV infections and related deaths among women. In 2003, The Well Project founded the Women's Research Initiative on HIV/AIDS (WRI) to advocate for "more, better and faster research" in HIV disease in women by bringing together an extraordinary group of leaders in HIV to identify key opportunities to accelerate our understanding of HIV disease in women.
The WRI is committed to creating expedience and efficiency in research about HIV disease in women by producing a coordinated effort across disciplines and organizations. By addressing issues that affect women through a variety of lenses, the WRI is able to expand understanding of effective treatment and prevention for women and girls living with or vulnerable to HIV.
Each year, the WRI convenes a meeting to address a specific topic area, bringing together WRI members and attendees who represent the broad range of fields engaged in this work, including clinical care, HIV research, academia, advocacy, policy, government, the pharmaceutical industry, and women living with HIV.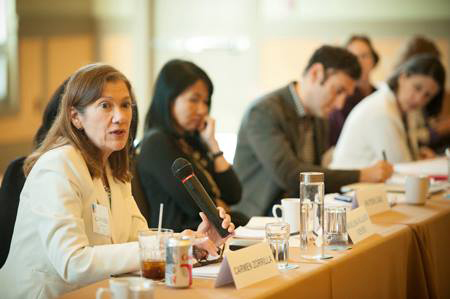 WRI Members > Learn about current WRI members.
WRI Annual Meetings > Read summary reports from every WRI meeting since its inception in 2003.
WRI Leadership
The WRI is led by Dawn Averitt (founding director) and Jenna Conley (program director), supported by Debbie Cooke (Meeting Masters), Stephanie Gross (photographer), Richard Averitt (facilitator), and managed by Krista Martel (executive director of The Well Project). The WRI advisory board provides insights and counsel into annual WRI meeting planning and is made up of a group of long-standing WRI members, including Judy Auerbach, Lisa Fitzpatrick, Jennifer Kates, and Chuck Wira.