Print
Email
Save
The Well Project's Community Advisory Board is an extraordinary and diverse group of women living with HIV who provide us with their guidance and perspective as we develop and offer our programming.  We asked these forward-thinking advocates to weigh in on a few topics and share their thoughts with you as we look to the year ahead:
What plans do you have for your HIV advocacy efforts in 2015?
If you could wish for any step forward for women and HIV in the coming year, what would it be?
What message would you send to policymakers and researchers about their efforts in 2015?
What else would you like to communicate to The Well Project users?
Maria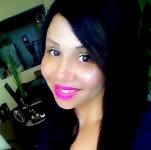 More speaking engagements so my message is heard even more! Working with The Well Project, reaching mainstream media more relentlessly, conferences, social media workshops, being an ambassador for National Women and Girls HIV/AIDS Awareness Day, etc.
I want to be included as a woman and a lesbian in more things that focus on us women: medication, trauma and everything that pertains to us.
We need more research for women! We need to be included! All women! Not the same faces...we need new faces as well.
I would like to expand The Well Project to Latin America, the Caribbean and Spain. I hope we can get the Spanish part on the go. One of my social media groups is almost at 19,000 members and they always ask for the latest news and information for where they can go and learn for themselves... these communities have nothing and I know that this would be something good for them and The Well Project.
Bose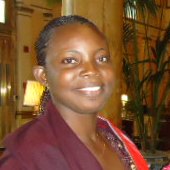 In 2015, I plan to drive my advocacy work through the current job I am doing by offering counseling and support services through the phone and real time. I will also organize some sensitization programs to Civil Society Organization, religious institutions and its like.
I wish to see us women living with HIV take a stand in facing the various challenges we face as people affected and infected by HIV in research and advocacy.
First, I will like to say that I appreciate the researchers for all their efforts and encourage them to double their efforts this year. Policymakers should endeavor to include and involve more women participation via forums, seminars and symposiums to gain our unique perspective to policies that affect People Living with the HIV Virus. They should also keep their promises this year, especially the African policymakers!
I encourage everyone to make the efforts to utilize all the information and updates available on The Well Project's website in their various communities, because this will birth a more informed citizenry and a better society at large and globally.
Jyoti

To eliminate stigma and discrimination. That's my TOP priority. After my speech on national television on 11th January, my husband, who is HIV negative, is facing oppressions from the society and relatives alike for marrying me. We completely feel "ostracized" just because of this mere virus but no way I am going to let it go and move on. I am going to fight my way to make people understand that HIV doesn't define a person. In India, when people hear of HIV, one thing comes into their mind - SEX. No one will want to believe that there are other factors that cause HIV. Even if they know or are aware of it, for a woman, it is harder to be accepted because they (read - "she") will always be labelled no matter how much one can justify.
WOAH Team: Women on Advocacy Against HIV. To change the conservative mindset of the society, to be ahead of "male-dominated" system, participation of more and more women is necessary. As a VOICE against discrimination. As a PILLAR of support. As a NETWORK of family in form of a "WOAH group" worldwide. Go WOAH!! WOAH!! WOAH!!
Rather than making it into a "profit-making" industry, can they please look into it more as a "life-saving" campaign?
We thank you for your continued support and interest in The Well Project's website. Help us to help serve you better by writing to us for any advice, feedback or even stories. We would love to hear MORE from you.
Kate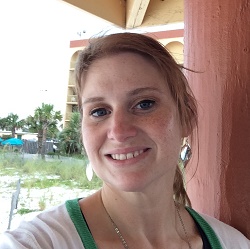 This year I would like to focus on treatment advocacy. I am fascinated with the scientific advances and endless possibilities surrounding the HIV community. I look forward to learning more about these scientific advances in regards to HIV and the treatment of women with the disease.
I would like to see more women included in clinical trials and scientific studies. Currently, only 1 in 10 patients studied is a woman. Yet, 1 in 4 people living with HIV in the U.S. are women. In understanding these numbers, I would love to see a more proportionate number of women included in these studies. To do so however, we cannot just reach out to women and those studying HIV, we must also seek out those policymakers behind these decisions.
My message to policymakers and researchers is simple… do not cut funding related to HIV!  As a mother who is in charge of balancing a house budget, I know finances are not always fun. In fact in this particular instance, these finances are often hotly debated between both Republicans and Democrats. However, this is not a matter of which political party you belong to, but rather a matter of life and death for many people. I hope to see increased funding in research, housing, drug assistance, as well as medical and mental health benefits for all those affected by HIV.
Treatment advocacy can be found on many levels, whether it be individual, community, national or even international. I urge women to begin with individual advocacy, by adhering to their medications, establishing relationships with providers and developing a support system. You are each beautiful and worthy!
Phiwe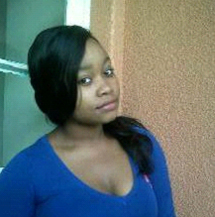 My HIV advocacy plans for 2015 are to continue being a light for young women (whether through A Girl Like Me or face-to-face encounters) finding themselves newly diagnosed with HIV, motivating them by reassuring them that it does get better with time and their lives are not going to stop because of that positive test result, life goes on.
I'd wish for women to take care of their health – many women take their ARVs, yet they still engage in unprotected sex, placing themselves at high risk of re-infection. Women should put their health first, they will not regret it.
My message for policymakers and researchers is that their continued efforts in trying to eradicate this epidemic is much appreciated and the laws and regulations made for PLWHA make it easy for people to live normal lives e.g. Working in any field they want and traveling to other countries. I just hope they are very close to discovering the cure for this virus.
I'd like The Well Project users to take charge of their lives and continue to pursue their dreams whether they are infected or affected by HIV.