Print
Email
Save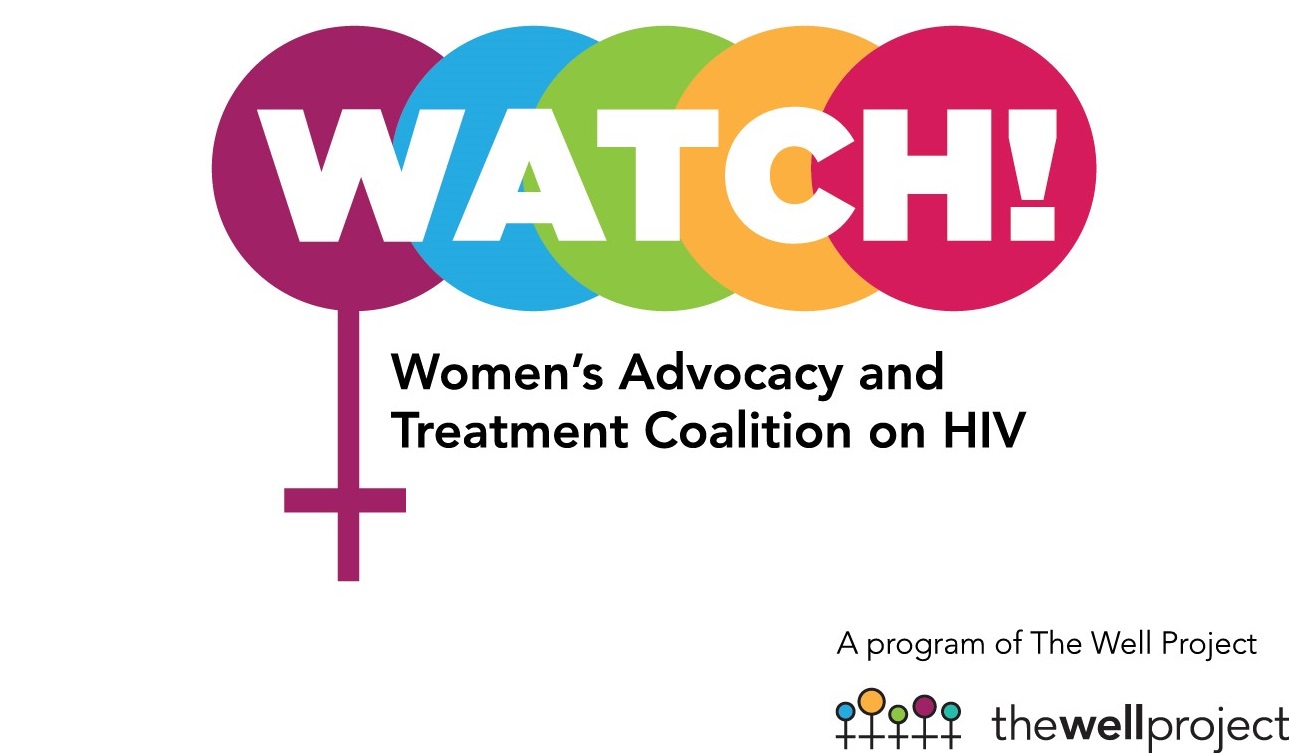 Last year, The Well Project developed an eight-week treatment advocacy training series A Place at the Table: WATCH! The program was a big success and covered a wide-range of topics including advocacy development, basic and intermediate HIV disease information, HIV treatment, clinical trials and more.
We are pleased to continue WATCH! (Women's Advocacy and Treatment Coalition on HIV) in 2016 by offering a series of 5 webinars throughout the year. Treatment advocacy can mean many different things, from advocacy at a community level, to the national level, or even the international level. Treatment advocacy skills and knowledge can also provide you with the tools to advocate for yourself to improve your health outcomes and quality of life. WATCH! 2016 carries on the work begun in 2015, and will address important topics as identified by our community, as well as information needed to continue to build capacity and treatment advocacy knowledge among women living with HIV. Please note, while this program is focused to provide capacity building and training to women living with HIV, all PLWHIV, allies, and providers are welcome to participate.
Each hour and a half webinar will address a variety of topics. The sessions will be led by experts and upon finishing the training program and required tests, participants will be issued certificates of completion by The Well Project (see below for more information on certification requirements). Sessions will be facilitated by Krista Martel, executive director of The Well Project.
2016 WATCH! Webinar Details and Registration
Note: Space is limited to 200 participants for each webinar; Check back for more details as new webinars are announced.
Guidelines for Certification
The 2016 WATCH! treatment advocacy series will consist of 5 webinars throughout the year. The Well Project will issue certificates of completion for those who participate in, and complete a pre- and post-assessment for all webinars. The webinars will be recorded for those who are unable to participate live and will be accessible for one month after they initially take place. If you are accessing the recording of the webinar, you still need to complete the pre-and post-assessments. A final evaluation survey will also be required for the certificate of completion.
Technology Requirements
The webinar viewing currently supports Windows PC, Mac, Android tablets, iPhones, and iPads. You will need one of those devices to join the visual part of the meeting. Anyone can dial into the audio component by calling in and entering your attendee PIN. Anyone joining by mobile device will need to download the AnyMeeting App from their respective App Store in advance of the webinar.
For any webinars you are not able to join live please click the links above for each webinar's page to access the Pre-Test, Recording and Post-Test. Webinar recordings are posted within 1-3 days of the live webinar and remain available for one month following the live webinar.
This program is supported through unrestricted grants provided by Merck, Janssen Therapeutics, Gilead Sciences, and Bristol-Myers Squibb.
Questions? Please email kbower@thewellproject.org