February 25, 2015 - Brooklyn, NY. Over the past year, we have been working hard to optimize The Well Project's programs, and in doing so, have needed to increase our staff and advisors so that we can continue to best represent our audience's needs. We are very pleased to announce a number of important recent additions to The Well Project team: Maria Mejia, our long-time A Girl Like Me blogger and community advisory board member, has now joined our team on a part-time basis as a global ambassador. In this role, she will work with The Well Project to disseminate information and education, as well as to provide support for our programming. "After working with Maria in various capacities at The Well Project over the past five years, I am thrilled that she will officially be joining our team and that we have the opportunity to work together on our programs," said Krista Martel, executive director of The Well Project.
Michelle Anderson and Vicki Lynn, both A Girl Like Me bloggers who have been engaged with The Well Project for many years, have joined our community advisory board (CAB). We look forward to working with Michelle and Vicki, along with the rest of our CAB, to gain their valuable guidance and feedback throughout 2015 on The Well Project's programs.
Finally, we are pleased to welcome two new medical editors to our team, Theresa Mack, MD, MPH and Erika Aaron, MSN, CRNP. The role of medical editor is one that many of you may not know about, but it is vital for our organization. As we regularly update our 100+ fact sheets on our website, it is our medical editors who review each one for medical accuracy and clinical relevance for women living with HIV.
Please help us in welcoming these phenomenal women to The Well Project team, and scroll down to read more about them!
Maria Mejia
Global Ambassador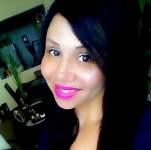 Diagnosed with HIV in 1991, Maria Mejia began a long journey to find hope, pride and passion in a society unprepared to deal with the growing epidemic of HIV and AIDS. After living with HIV for 10 years without treatment, Maria found herself at a crossroads: she could begin medical treatment or continue to slide towards death. Maria chose to live and to fight for more than just her own health. Maria immersed herself in HIV/AIDS education and became a powerful activist for education, treatment, testing and prevention. In 2010, Maria first became involved with The Well Project by joining the newly formed A Girl Like Me blog, when she decided to utilize social media and the power of the internet to reach people around the world. Since then, she has also attended a number of conferences on behalf of The Well Project and became a member of their community advisory board in 2014. Continue reading...
Erika Aaron, MSN, CRNP
Medical Editor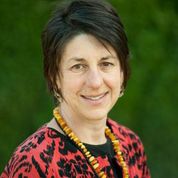 Erika Aaron is an assistant professor at Drexel University College of Medicine, Philadelphia and has and has been providing care to persons with HIV/AIDS since 1989. Her focus has been providing primary care for women with HIV, including administering a Title X funded family planning clinic, which has been integrated into an HIV clinic, and oversees a prenatal clinic for HIV-positive pregnant women. Ms. Aaron initiated rapid HIV testing programs in a hospital delivery room, emergency room, and outpatient OB/GYN/family planning clinic as well as in outpatient medical clinics associated with an urban medical center in Philadelphia. Ms. Aaron testified at the FDA hearing on pre-exposure prophylaxis and has lecture widely on the use of PrEP for women. Continue reading...
Theresa Mack, MD, MPH
Medical Editor
Dr. Mack is the Medical Director for the St. Luke's Medical Group at 147th St and 8th Avenue in Harlem. Prior, she served as the associate medical director of the St. Luke's-Roosevelt Hospital Center for Comprehensive Care for seven years. She is a product of the Harlem community and has worked tirelessly to ensure Harlem residents receive quality medical attention. She was featured by the New York Daily News as "Dr. Angel" in 2011 and is an advocate for the underserved, providing quality care to patients who may not have previously had access to medical care. Dr. Mack treats high blood pressure, diabetes, chronic kidney disease, hepatitis, and HIV/AIDS. She has given lectures to consumer and physician audiences on a national stage. As described by one of her patients, she is "sensitive, caring, well informed, and professional." Continue reading...
Michelle Anderson
Community Advisory Board
Michelle Anderson, Ms. Plus America 2011, is the first openly HIV positive woman to ever run for and win a national pageant title. She currently resides in Dallas, Texas and is very active in her community as an HIV/AIDS Activist, Certified Peer Recovery Coach for The Association of Persons Affected by Addiction, Treasurer/Board Member for ADAP Advocacy Association, and PLUS inc. and Blogger for A Girl Like Me! Michelle has dedicated much of her personal life to educating others on HIV/AIDS throughout the greater Dallas area and across the United States. Michelle achieved another dream she assumed would never be possible, an Associates of Applied Science in Substance Abuse Counseling, and plans to finish her Masters in Social Work. Her desire is to continue to spread the message and educate people regarding HIV/AIDS and drug addiction as well as use her title to raise awareness, end stigma, shame and blame associated with HIV infection among women of color. Continue reading...
Vickie Lynn
Community Advisory Board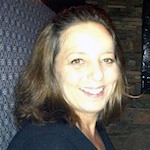 Vickie Lynn is a 3rd year doctoral student at the University of South Florida (USF), College of Public Health (COPH), Community and Family Health (CFH), with a focus in Behavioral Health. Her research interests including examining Behavioral Health Integration into primary care for people living with HIV as well as other issues affecting access to care and treatment. A long-term survivor living with HIV since 1985, surviving an AIDS diagnosis, homelessness, and drug addiction, Vickie Lynn has spent the past few decades being an advocate for HIV issues.