The mission of SisterLove, Inc. is to eradicate the adverse impact of HIV/AIDS and other reproductive health challenges upon women and their families through education, prevention, support and human rights advocacy in the United States and around the world. SisterLove annually serves more than 5,000 women, men, and adolescents who are living with, or at risk for HIV/AIDS. SLIs core activities focus decidedly upon 1) Increasing awareness and knowledge of behaviors, conditions and systems that increase HIV vulnerability; 2) Increasing knowledge of HIV treatment and care modalities and risk reduction strategies for women living with HIV, and their families; and 3) Challenging and supporting individuals and communities as advocates to change and improve attitudes, behaviors, policies and conditions that impede progress to ending the dual HIV and AIDS epidemics.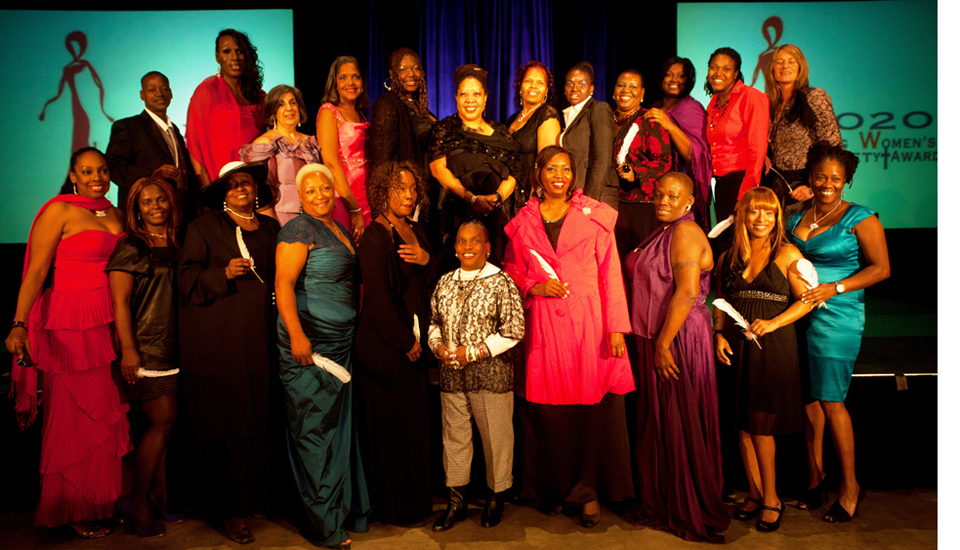 2020 Honorees, 2013
The capacity of SisterLove has grown continuously over the last 25 years. The combination of our primary programs HEAP (Health Education Prevention and Advocacy) and the Bridge Leadership Program have given us tremendous experiences in areas including:
Health Education: The Healthy Love Party is SisterLove's very own "home-grown" HIV prevention intervention. Most recently it has been recognized as an Evidenced Based Intervention in the National Compendium of HIV/AIDS Prevention Interventions by the Centers for Disease Control and Prevention.
Advocacy: SLI is a well-known champion for reproductive justice for women and is a founding member of the National 30 for 30 Campaign, which is a response to the HIV and AIDS crisis among women by a diverse group representing a variety of leaders and constituencies from around the nation, and recently helped to lead the US Women and PreP group in releasing a National statement on US Women and PreP. 
Positive Women's Leadership (PWL): SisterLove believes in changing the face of the HIV pandemic through the education and mentoring of HIV+ women to become leaders and spokeswomen in their communities through our 2020 Leading Women's Society.
To learn more about SisterLove, Inc., please visit their website.