Who We Are:
The mission of SisterLove, Inc. is to eradicate the adverse impact of HIV/AIDS and other reproductive health challenges upon women and their families through education, prevention, support and human rights advocacy in the United States and around the world. We envision a world in which we can all live in human dignity with equal protections regardless of illness, disability, race, sex, class, sexual or gender identity or other cultural, social, political, economic or geographic distinctions.
SisterLove annually serves more than 5,000 women, men, and adolescents who are living with, or at risk for HIV/AIDS. SisterLove's core activities focus decidedly upon
Increasing awareness and knowledge of behaviors, conditions and systems that increase HIV vulnerability;
Increasing knowledge of HIV treatment and care modalities and risk reduction strategies for women living with HIV, and their families; and
Challenging and supporting individuals and communities as advocates to change and improve attitudes, behaviors, policies and conditions that impede progress to ending the dual HIV and AIDS epidemics.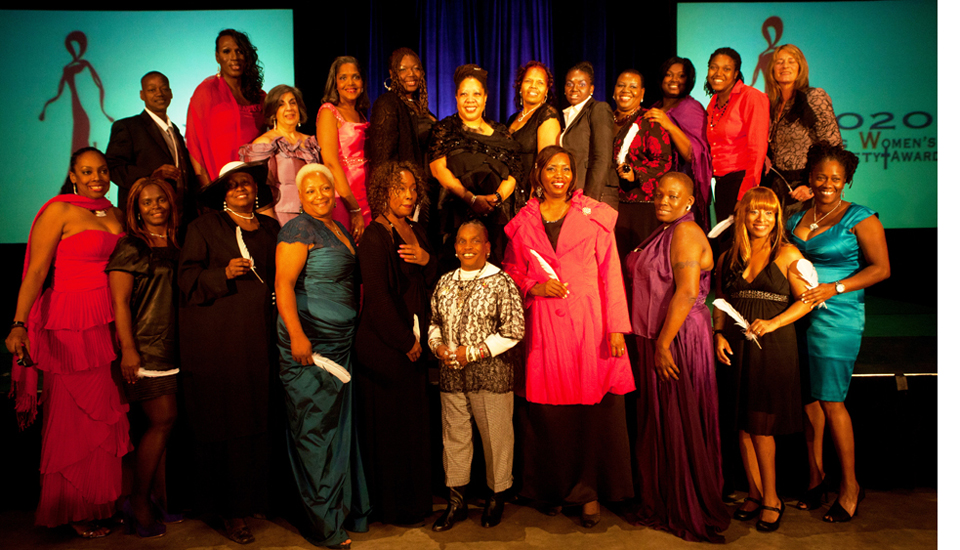 2020 Honorees, 2013
What We Do:
Health Education & Prevention (HEAP)

Empowerment groups for women living with HIV
Case management
Prevention education
Testing and counseling
Community outreach

Healthy Love Party: SisterLove's very own "home-grown" HIV prevention intervention. The Healthy Love Workshop's innovation and uniqueness lies in its grassroots origins, relaxed, hands-on style of delivery and the cultural sensitivity used in its design. It is a community-focused and community-responsive workshop that speaks to the realities of African-American women's lives while also providing practical and innovative preventive strategies to help Black women face, and overcome, challenges posed by the AIDS epidemic. It has been recognized as an Evidenced Based Intervention in the National Compendium of HIV/AIDS Prevention Interventions by the Centers for Disease Control and Prevention.
Policy & Advocacy Program: We approach our advocacy as a matter of Human Rights and Reproductive Justice. We apply a Reproductive Justice lens in the way we conceptualize HIV policy issues and innovate community-based solutions to those issues from the grassroots up. In order to meaningfully address the impact of HIV/AIDS and other sexual and reproductive oppressions on women of color, we center the experiences of those directly impacted by the epidemic and the social determinants of health that shape sexual and reproductive health outcomes.
Positive Women's Leadership: The 2020 Leading Women's Society is a component of the Positive Women's Leadership Project, which provides resources, training, education, mentoring and support to increase the leadership capacity of HIV positive women to engage in community representation, prevention and support, policy and advocacy, and social change.
Healthy Love Youth Advocates: The next generation of leaders equipped with the advocacy skills and knowledge needed to navigate and pursue legislative and bureaucratic changes to advance reproductive justice for all. HYLAs will engage with peers aged 16 to 25 on issues around:

HIV stigma and discrimination
Reproductive Justice
Healthcare Access
Contraception
Homelessness
HIV Criminalization
Support Black Feminist Leadership! In 2019 NINE states have legislatively banned abortion. In most of these states, Black feminist leaders in the reproductive justice movement -- including SisterLove and our partners -- are organizing, developing leaders, shifting policy, and creating culture. They are working to not only fight these restrictive, dangerous abortion bans but to advance reproductive justice for our bodies, our communities, and our futures.
To learn more about SisterLove, Inc., please visit their website.