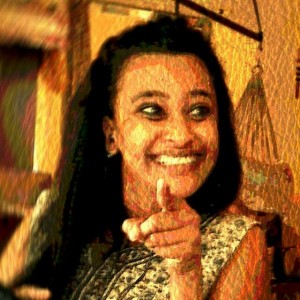 I have kind of "mixed-feelings" with the virus. At one hand, it had ebbed away my life, at other it gave me a new lease of life, with new meaning, and more importantly, the new "ME". The scars on my left arm is more than enough to say what I have been through--hell and back!! Therefore, I understand that every person, irrespective of their condition and lifestyle, carries their painful PAST to their PRESENT which also paves the way for their FUTURE, depending on how they look at life.
In my own words, I would say " Care a damn about the world, care a damn about people and a damn about how life is going for you". Just face it and go with the flow, practically and logically. And use your head (read "brains") more than heart (feelings/emotions).
I know it is easier said than done. There were times when I had shut myself out from the world, crying to my heart's content, trying to find answers to "why" it is happening to me. Many a times, I look at my reflection on the mirror and think "Aren't I good enough? What IF I wasn't seropositive? What then?" That's the very point of a time we all fail to realize that we are wallowing in nothing but SELF PITY, going into self-destruction mode (i.e., depression), letting the virus take control of our body/mind/soul and then eventually our life! Are we worth that? Do our souls have to bend to such negativism?
What are we gonna gain out of self pity anyway? We cannot "force" someone to love as the way we love them. Love has to happen and come from "within", not per our request to be loved. We cannot be friends with those who prefer not to be with us just because of the "label" that is attached to us. All the more, we cannot beg our families/relatives, our very own blood, not to desert us, especially when we need them the most, all due to ignorance in the society that leads to stigma, discrimination, hatred, ostracisation and what-nots. The only best thing we can do is to HELP OURSELVES and evolve. Instead of wallowing in self-pity that further depresses us, let's help bond with other PLWHAs who may also be going through the same rough patch. EDUCATION TO ERADICATE IGNORANCE IS THE ONLY WAY TO EMPOWERMENT.