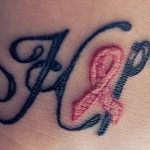 My marriage is falling apart.  I'm not going to deny it any longer.  Not only must I consider all of the typical issues when contemplating divorce (like where will I live, how will I pay for everything, who gets the house, the car, etc.),  I must also consider my HIV status.  I'm scared to get a divorce and leave my husband with no health insurance, since it's through my employer.  While there are programs to help people in that situation, it takes effort on one's part to participate.  I don't have faith that he will do all of that.  Regardless of our marriage or relationship, I do want him to be healthy and around for our son.
I also fear being alone.  Not just right now, but in the future.  I'm scared that I will be sick and unable to care for myself.  The one person who would have helped me will be gone.  I'm scared not having a spouse to laugh, cry and comfort one another. I'm scared to try to date again.  Quite frankly, if this doesn't work, I'm done with relationships!  I can't imagine trying to find someone and disclsoing that I'm HIV positive.  I respect and admire those who are strong enough women to do so, but I know that I am not.  I would rather be alone than face the rejection and judgement.
I'm not sure what I will do yet…. stay or go…but I know I'm scared.  I'm scared for my son, I'm scared for my husband and I'm scared for myself.  I pray that the answer will be clear and reveal itself soon.  In the meantime, I can simply say that I am terrified.