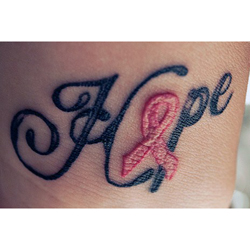 I continue to lose weight since my weight loss surgery.  In fact, I'm halfway to my goal!  As of this morning, I have lost 54 pounds!  Let's say it again…54 pounds!  I'm very excited about the weight loss.  But not so excited about some of the effects.
I'm having a lot of nausea!  I'm nauseated nearly every day and it lasts for much of the day.  Also, with my stomach being so small now, I have trouble consuming the amount of water and food that I need to.  I have to be very conscientious of consuming plenty of fluids and protein.
Another problem I've had is adhering to my medications.  This again, is a result of my small stomach size and the nausea.  While I'm great at taking my HIV meds, I'm bad about adhering to all my other medications.  There's simply so many meds that I take (I am prescribed 19 pills a day)!
So while I love the weight loss, it's been a struggle.  But thankfully, I have a great support system.  My husband has been so encouraging and has really been helping out a lot at home.  Also, my sister has been an amazing resource, as she had the same surgery a couple months before me.   I love that she's able to reassure me that what I'm experiencing is normal and that things only improve!