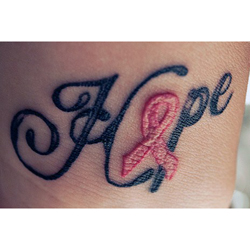 I did it!  I had weight loss surgery just about one week ago.  I had the vertical gastric sleeve, which is where they go in and change the size of your stomach from approximately the size of a football down to the size of a sharpie.
I am doing great physically and mentally.  I'm really excited for this opportunity.  In fact, I've already lost 13 pounds since surgery!
While in the hospital, I had several blood draws.  For the first time, I was completely upfront each and every time before my blood being drawn by advising that I had HIV.  This was a MAJOR step for me.  I'm usually too embarrassed to disclose to the person drawing my blood and knew they followed universal precautions regardless.
I would reluctantly, and somewhat quietly say, "Um, I just want to make sure you know I have HIV." Each time, I was relieved when the physician's assistant would simply say 'thank you, but it's ok, it doesn't matter.'  For some reason, I had imagined a much different outcome.  I anticipated stigma and a moment of uncomfortable silence.  But that wasn't the situation at all.  Each physician's assistant had the same reaction of being completely understanding and nonjudgmental.
Maybe, coming out as HIV positive won't be as impossible as I had imagined.  It's a slow process for myself.  I've had years of embarrassment and anger, but I'm slowly coming around to acceptance.