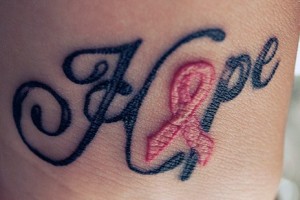 My experience at AIDS 2012 allowed me to feel free and to feel accepted.  For the first time, I could share my status openly.  I was not in fear of rejection or judgment of any kind.  There were over 20,000 people after the same goal…to end HIV/AIDS…to fight HIV/AIDS…to stop stigma!
I was left with a feeling of joy and love.  I was so sure that I was going back to Ohio to change the world.  It was going to be a 'coming out' party.  I would no longer be ashamed or embarrassed of my status.  I was going to use my voice and share my story with so many to educate and reduce stigma.
While in Washington D.C., I participated in a photo shoot for "I Am: Women Living with HIV/AIDS" by Caitlin Margaret Kelly.  I told her that I would participate, but before publishing the photos, I'd like to talk to her again, to be certain I wanted to go forward.  I needed to let the adrenaline subside from the conference and make a conscious decision.
This week I received an email from Caitlin asking if I'm still interested in going forward.  I'm embarrassed to say that I'm hesitant. Now that I'm back into my normal routine, I'm having second thoughts.  I just received a major job promotion that could really accelerate my career.  My son just began kindergarten.  I'm not sure if now is the time to 'come out' to the world.  But at the same time, I feel some kind of 'push.'  I can't exactly explain it.  But it seems, as much as I try to stand back and hide my disease, I keep coming into amazing opportunities that seem too good to resist.  I can't help but feel that God has a plan for me.  Though I wish I knew exactly what it was and what decisions I should be making!  It seems strange that I can be so sure of one thing and then a few short weeks later…completely unsure!  I would love to hear some of your opinions and how you have handled any type of judgement.