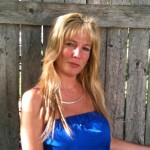 As I begin my blog, my mind is racing with all the things I want to express.  Some things may sound crazy, depressing or goofy (which is the norm LOL), but I only blog to try to help and reach those out there going through the same things.  To begin, I want to tell you how my experience went with my first AIDS Walk 2012 to raise funds for the DEFA program which helps those with HIV/AIDS with meds, housing, utilities, etc.  Direct Emergency Financial Assistance Fund.  This is a fund that I myself have had to use in the past and also just recently as my meds were changed to make it easier for me to comply.
I gathered a group of friends after attending the International AIDS Conference in Washington, D.C. back in July and began to express my desire to give back--at this time my meds were free.  The conference really set a fire under my behind to want to get involved and help others going through the same things as myself.  In the 22 years of being infected I had not been an advocate for anyone but myself with the exception of speaking to a few church youth groups about pre-martial/safe sex.  Our team consisted of 6 and grew to 10 by the end.  We raised money by going to the local Eagles, one of our team members is a member, and she asked if their poker tournment that is held every month and the money raised is normally sent to Riley Hospital for children, could be put toward the AIDS Walk to help our team reach our goal of $500. To my surprise they were willing to donate.  I went with the team member and her daughter and we also did a 50/50 raffle.  I made it known to some that I was HIV positive and once again, to my surprise, they were very kind and very supportive.  Altogether with the raffle and the money raised from the poker tournament itself, we raised a total of $486!!!
I keep saying that I was surprised because a few weeks before the poker tournament, I called one of the churches around the corner from me and asked to use their parking lot to have a rummage sale/carwash.  I was told by one of the higher up church members/staff members, that he would ask the trustees of the church but he didn't think they would approve us using the parking lot because of the outrage going on with Chic-fil-a and it being such a controversial subject.  I was sooooo hurt and outraged!!!!!  This was my first call to get help to raise money for the Walk.  I bowed down but made sure he knew I lived close by and that I myself was HIV and I had 2 children that were negative and I had been positive for as long as I have.  I was obviously quickly discouraged but with the help of my team kept my head up and soon after, the poker tournament was set up and my spirits were up and alive again with joy.  FINALLY some folks that understood and gave a two hoots about folks that have something that is contraversial.  Forgive my spelling, I am up really early today LOL.
Soon after, another team member who works at a warehouse asked if we could use their parking lot for the sale and they also quickly agreed!!!!!  How exciting once again!!  It was hectic but we gathered donations of clothing, tools, toys, etc. and went through our own closets to have enough to make a good sale.  There were no price tags on most items and it was a little slow but overall we raised another $352!!!!  We met our low goal--I set it low because it was our first year--and then exceeded it! How cool is that?!
We all ordered shirts to make us a real team and stood out at the Walk on September 29th.  We were 'Team dHIVa Positive' and we all had a passion to help others --but most importantly, I know my team got involved because they knew it was something I believed in and in an indirect way it helped me give back.  We all enjoyed the walk itself, there were many people who attended and it helped to raise money but also helped to raise awareness.  I have plans of talking with someone this week about doing a concert here in my town and also an AIDS Walk.  This town so needs the awareness.  A lot of folks in the community, schools especially want to say they have it covered educating the kids because they talk about it in health class and talk to kids individually if they are infected with a STD.  Seems kind of funny they think they have it covered when there are files of kids with STDs and many girls walking around school pregnant.  Isn't it funny that people act like there isn't a problem even though it is right in their faces?
In the 2 1/2 months since I have been back home from the conference, I have been working on the Walk but also in the process, dealing with my pain in my body.  After fighting with doctors and switching doctors then picking up more doctors and going to physical therapy, I was finally diagnosed with Fibromyalgia.  I was confirmed with this diagnosis by a pain specialist whom I asked to go see and my doctor agreed and sent me to.  I am now on a higher dose of Lyrica and still on pain medicine but now have to take Vitamin D and Iron supplements as my levels were extremely low and that in itself can cause pain.  I don't struggle every minute of the day now and only need pain meds on average, twice a day instead of 3 to 4 times a day unless I have a flare up.  Now my children get to have a "real" mother a lot more of the time instead of seeing me in pain all the time and struggling to keep a smile on my face.