This month of November and this Year of 2012 is my 10th Anniversary of being diagnosed HIV Positive. Back in 2002 when I was finally diagnosed, I never thought I would be living 10 years on? Just getting through each day seemed traumatic, worried I would miss a dose of my Meds, scared to fall asleep to not wake up again but strangely also hoping that I wouldn't wake up!
My life had been turned upside down, something inside me had been slowly killing me and even though I had been back and forth to my G.P. nothing was explainable, even making out that it was all in my head!!!
The first year was really hard as I had to learn how to walk again, and really to learn how to adapt to the 'New' me and the new way of life of adhering to Toxic tablets, being constantly told how important to take within certain hours and never to miss a dose. I constantly worried 'Had I taken today's tablets?'
The next couple of years, the walking was still problematic but I was determined to get back to College and University to get a Degree in something I was really interested in, as I could never look to far into the future.
I did my Degree and I stuck to my guns about what I wanted to do, even when the tutors tried to deter me. I felt as HIV didn't stop me and I'm not going to let anybody else stop me from making my own decisions and achievements!
I was proud to win the Graduate Award for Fine Art and get my first Solo show and have just continued to work continuously on pieces for my collection 'The Museum of The Loss of Practicality + other Peculiarities!!'
I have been exhibiting my HIV Positive based work since 2005. And have my website up and running and still feel like an Apprentice Artist.
This month is proving to be quite amazing, firstly my piece of work 'Sexy Quilt' made out of approx 700 out of date condoms was selected from over 2000 pieces of Artwork for The 'Outside In' Exhibition as one of 80 pieces to be shown in the wonderful 'Pallant House Gallery' in Chichester in the south of England, a very prestigious Gallery. It is on show there until February 2013 so will get many people seeing it.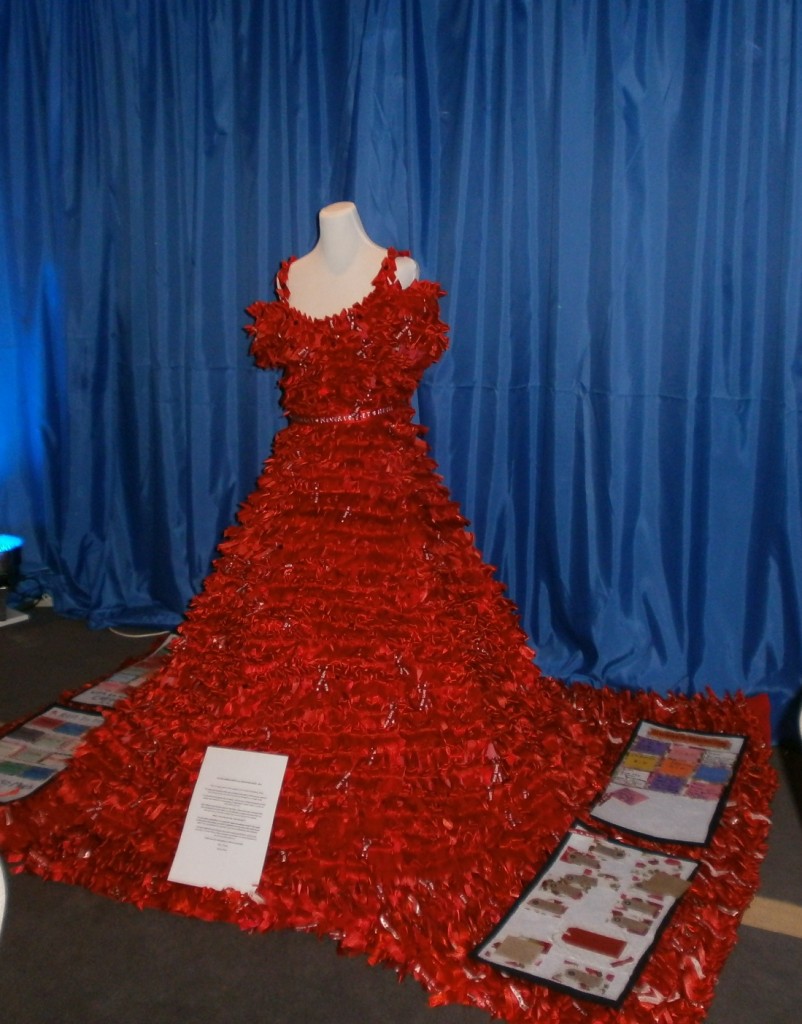 I am also in a few days taking 'The Red Ribbon Dress' and 'Red Ribbon Carpet' to Brighton for a Gala Night in aid of The Sussex Beacon and hoping to get many people to write dedications for each of the Ribbons. This is going to be ongoing as they're are over 10,000 Ribbons on the Dress and on the Carpet!!
The day after this event the Dress etc are off to London. Ready to be displayed at 'Waterstones' in Gower Street London.They will be revealed for World Aids Day and hopefully will raise lots of awareness and look absolutely stunning and make an impact?