Please Call Me By My True Names is a series of black and white photographs and audio portraits of women living with HIV by artist Caitlin Margaret Kelly. It presents us with ways of knowing each woman while confronting our assumptions of women living with a highly stigmatized virus. Please Call Me By Our True Names questions our systems of seeing, hearing, and knowing by embracing the limitations of the photographic and aural media and the role such projects have played in creating our relationship with social documentary and mass media representations. The women pictured here are more than a two-dimensional image can communicate, but with each image we can get a slice of time and place, where HIV is not forefront to her identity, but a part of her life. A question this project seeks to raise, is not what is a woman living with HIV like, but what did you assume she is like?
Upcoming Exhibition Reception: March 28, 2014, at the Fredric Jameson Gallery (Friedl Building on east campus) Duke University, Durham, N.C
Artist and educator Caitlin Margaret Kelly often focuses on issues of representation and perception through the medium of photography, while also incorporating sound and most recently performance into her work. Kelly draws her inspiration from her years as a newspaper photojournalist and her years living abroad. Kelly is the inaugural Graduate Arts Fellow with the Kenan Institute for Ethics at Duke University and an artist-in-residence with the Ph.D Lab in Digital Knowledge. She expects to graduate from Duke University with a Master of Fine Arts in Experimental and Documentary Arts in May 2014. More of her work can be found at: www.caitlinmargaretkelly.com.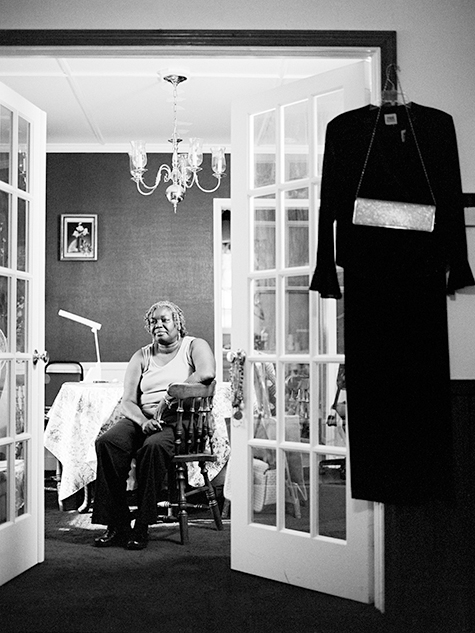 Patricia Kelly-Wilks, 58, South Carolina
Photograph by Caitlin Margaret Kelly 
©2014 Caitlin Margaret Kelly, All Rights Reserved