June 9, 10, and 11
6:15 pm to 9:15 pm ET
via Ribbon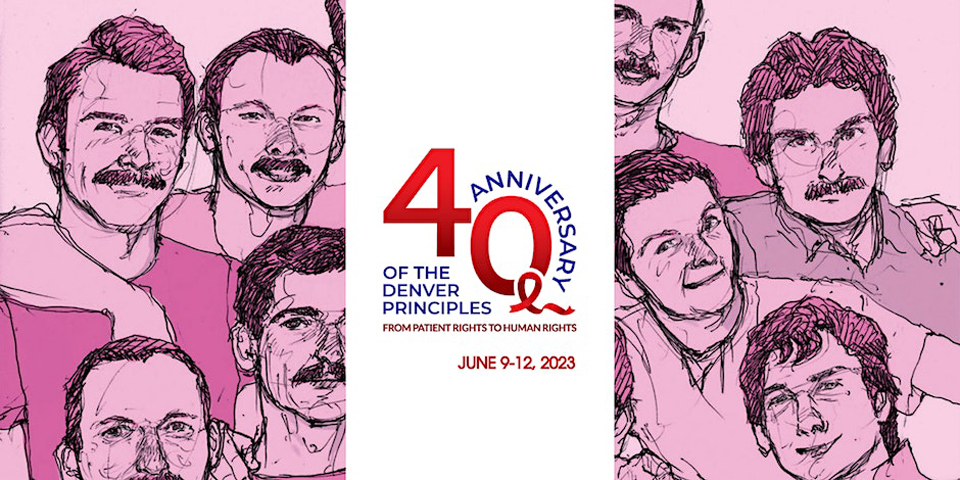 Join us for the National Film Festival: Celebrating Stories of Resilience, presented by Ribbon in collaboration with The U.S. People Living with HIV Caucus and a host of partner organizations across the nation. This virtual event brings together an incredible lineup of thought-provoking films focusing on HIV, aiming to educate, inspire, and raise awareness about the experiences of individuals living with HIV.
Film Selection:
Friday, June 9, 2023: "Dallas Buyers Club" - Based on a true story, this gripping drama follows an electrician diagnosed with HIV who challenges the medical establishment and fights for access to life-saving medications. Hosted by the National Minority AIDS Council (NMAC).
Saturday, June 10, 2023: "The Normal Heart" - A powerful drama that depicts the early days of the AIDS crisis in New York City, as seen through the eyes of a writer and activist determined to raise awareness and fight for justice. Hosted by the Latino AIDS Commission.
Sunday, June 11, 2023: "Philadelphia" - Starring Tom Hanks and Denzel Washington, explores the personal and professional struggles faced by a man living with HIV as he battles against discrimination and fights for justice. Co-hosted by THRIVE SS, The Reunion Project, and The Well Project.
Throughout the festival, we will feature engaging panel discussions with activists and individuals from the HIV community. These conversations will provide deeper insights into the films and shed light on the progress made in HIV advocacy and healthcare.
By participating in this event, you will not only enjoy exceptional cinema but also contribute to raising awareness, fostering empathy, and promoting a more inclusive society. We encourage everyone to attend, regardless of their knowledge about HIV, as this festival offers an opportunity to broaden perspectives and promote understanding.
Don't miss this unique virtual film festival experience. Reserve your spot now and join us in honoring the resilience, strength, and stories of those affected by HIV.
Please note: This event is open to all and free of charge. Registration is required to receive access to the virtual screenings and panel discussions.
Sponsors
Gilead Sciences, INC
ViiV Healthcare
Auxiliary Partners
AMFAR
AIDS United
NASTAD
HealthHIV
POZ
AIDS Foundation
Latino Commission on AIDS
Supporting Partners
The Reunion Project
The Well Project
SERO Project
HIV+ Hepatitis Policy Institute
National Working Positive Coalition
Association of Nurses in AIDS Care
SAGE
Positive Women's Network- USA
Elizabeth Glaser Pediatric AIDS Foundation
JSI
Five Horizons Health Services
SisterLove
Whitman-Walker