Thursday, May 18, 2023
12:00 - 1:00 pm ET | 9:00 - 10:00 am PT
via The Johns Hopkins Women Infant Children and Youth Partnership for Excellence in HIV Care
We are excited to announce our next Virtual toolkit episode with Dr. Eileen Scully who will be discussing some of the features of HIV that are impacted by sex & gender. 
The JH-WICY Partnership Virtual Toolkit Series presents The X Factor: Sex & Gender in HIV.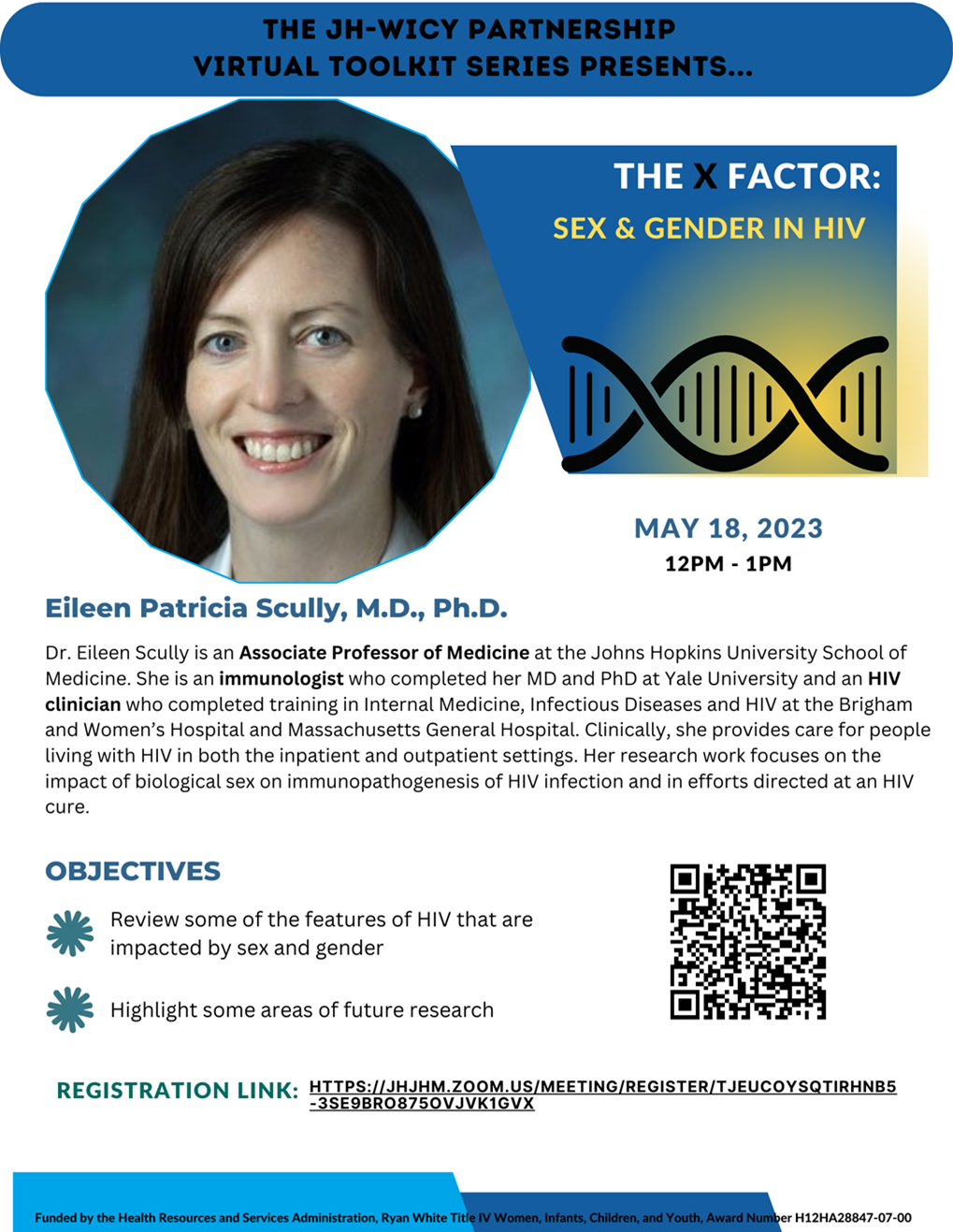 Dr. Eileen Scully is an Associate Professor of Medicine at the Johns Hopkins University School of Medicine. She is an immunologist at who completed her MD and PhD at Yale University and an HIV clinician who completed training in Internal Medicine, Infectious Diseases and HIV at the Brigham and Women's Hospital and Massachusetts General Hospital. Clinically, she provides care for people living with HIV in both the inpatient and outpatient settings. Her research work focuses on the impact of biological sex on immunopathogenesis of HIV infection and in efforts directed at an HIV cure.
OBJECTIVES
Review some of the features of HIV that are impacted by sex and gender
Highlight some areas of future research
Register Here: Meeting Registration - Zoom
To view all of our previous episodes, check us out on our YouTube channel