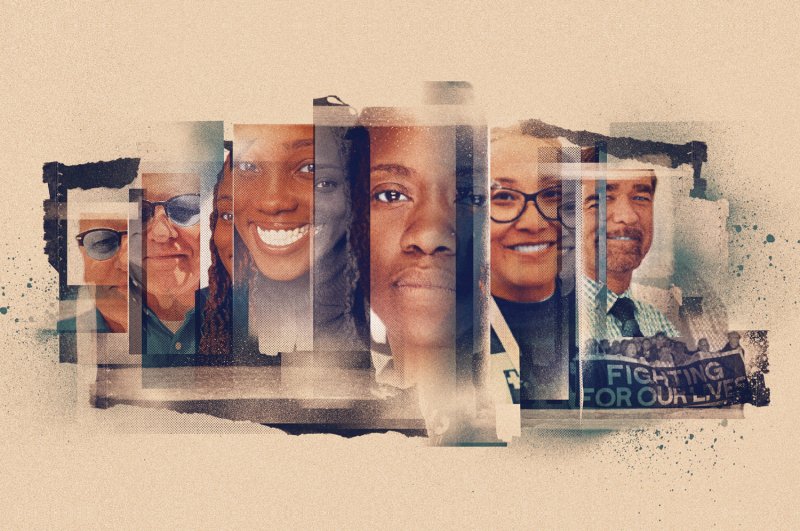 Photo-Illustration by Neil Jamieson for TIME
BY TARA LAW JUNE 17, 2021 12:49 PM EDT
Forty years ago this month, the U.S. Centers for Disease Control and Prevention's Morbidity and Mortality Weekly Report noted a rare lung infection among five otherwise healthy gay men in Los Angeles, Calif. Though they didn't know it at the time, the scientists had written about what would turn out to be one of the historical moments that launched the Acquired Immunodeficiency Syndrome (AIDS) epidemic.
Since then, HIV/AIDS has killed an estimated 35 million people, including 534,000 people in the U.S. from 1990 to 2018 alone, according to UNAIDS, making it one of the deadliest epidemics in modern history. Over the last year-plus, another outbreak—the COVID-19 pandemic—has also extracted a terrible toll, killing more than 600,000 in the U.S. and more than 3.7 million globally.
For some of those who survived or otherwise had their lives irrevocably changed by HIV/AIDS, COVID-19 has been particularly challenging—those with HIV/AIDS may be at greater risk for severe conditions connected to infection with the coronavirus; and people with weakened immune systems may not get the same level of protection from vaccination as others. Over the last two months, TIME has been speaking with HIV/AIDS survivors about their experiences both with that epidemic and with COVID-19, and about the historical parallels between the two outbreaks. Their stories have been lightly edited for length and clarity.
Gina Brown
Brown, 55, lives in New Orleans and is the Community Engagement Manager for the Southern AIDS Coalition, which promotes access and care. She tested positive for HIV on April 4, 1994 while she was pregnant with her daughter.
In the beginning of HIV, what little was said about it was misinformation. I thought I was the first woman in the world with HIV. I didn't know any other woman who was living with HIV at that time. Everything was geared towards gay men or focused on IV drug use, promiscuity, sex work, certain behaviors. People didn't talk about contracting HIV in a monogamous relationship. The same with COVID, and it came from the top. With COVID, we heard misinformation from President Trump. "If you're not sick, you don't have to wear a mask." Well, everyone should be wearing a mask! With HIV, misinformation came from legislators, and the President [Reagan] was just silent.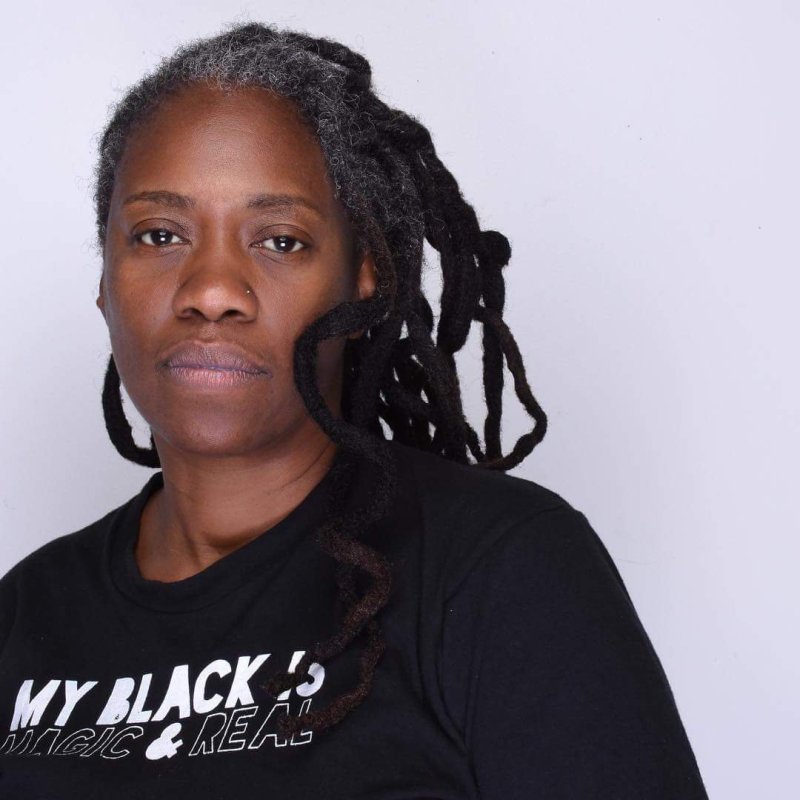 Gina Brown is the Community Engagement Manager for the Southern AIDS Coalition, which promotes access and care. Jourdan Barnes
The isolation of COVID-19 reminded me of HIV, although the isolation from HIV was self-imposed. Both illnesses cause you to look at your fellow man as if they are a disease. My cousin, who was in his 20s, died from HIV in the 1980s. Normally in our family, if somebody is dying, you go and you kiss them, you tell them goodbye. Nobody did that.
I thought I would die the first year of my diagnosis. I only told my mom, my two sisters, and my children's father. I started really isolating myself, not hanging out with my friends; I felt paralyzed when the word "HIV" was said, that they'd look at me and see that I had HIV. In 1994, when I had my daughter, no one ever came to my room in the hospital. They put my food outside my door, and I had to bring the tray in myself.
What also reminds me of COVID, is that marginalized people always bear the brunt—and they become the culprit. When people would talk about HIV, they would talk about Black gay men, and Black trans women, and Black women in a really negative light. And with COVID, people would say Black people die because they're fat and they have diabetes. That wasn't the story for everybody. People I know who died from COVID were essential workers—working at grocery stores, fast food places, at an HIV service organization.
With both HIV and with COVID, we weren't seeing the humanity in each other. Continue reading on TIME...