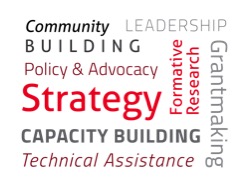 Created by a merger between the National AIDS Fund and AIDS Action in late 2010, AIDS United's mission is to end the AIDS epidemic in the United States, through strategic grant-making, capacity building, formative research and policy. AIDS United works to ensure access to life-saving HIV/AIDS care and prevention services and to advance sound HIV/AIDS-related policy for U.S. populations and communities most impacted by the epidemic. To date, our strategic grant-making initiatives have directly funded more than $91 million to local communities, and have leveraged more than $115 million in additional investments for programs that include, but are not limited to, HIV prevention, access to care, capacity building, harm reduction and advocacy. Learn more about AIDS United at http://www.aidsunited.org/
UNIFYING THE HIV COMMUNITY + MOBILIZING ADVOCATES
AIDS United advocates with and on behalf of people living with or affected by HIV/AIDS and the organizations that serve them. AIDS United houses the most seasoned, connected, and respected domestic AIDS policy team in Washington, DC, which has been instrumental in the development and implementation of major public health policies that improve the quality of life for people living with or affected by HIV/AIDS.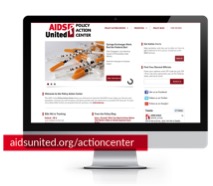 The Policy Action Center provides critical information about HIV policy issues, helps users find and track legislation, connect with their congressional representatives, and access tools to be successful HIV advocates. The Center also facilitates AIDS United's engagement of its advocacy network on specific issues. Learn more and make your voice heard online at www.aidsunited.org/actioncenter