Positive Women's Network-USA envisions a world where women living with HIV can live long, healthy, dignified and productive lives, free from stigma and discrimination. Our mission is to prepare and involve all women living with HIV, in all our diversity, including gender identity and sexual expression, in all levels of policy and decision-making. Every day, we inspire, inform and mobilize women living with HIV to advocate for changes that improve our lives and uphold our rights. In addition to federal advocacy, PWN-USA supports regional chapters at the state and local level and engages in strategic communications.
Become a member of Positive Women's Network - USA! Membership is open to all women living with HIV, including women of trans experience living with HIV.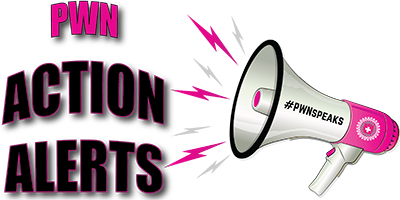 If you are not a woman living with HIV but would like to stay up to date on what Positive Women's Network - USA is doing and get involved, you can sign up for updates!
Are you ready to fight back against the agenda of a president and Congress working to roll back our human and civil rights? Take the #HIVResists pledge to take action, and we will keep you updated on ways you can take action in your area, online or by phone.