Aryah Lester, Deputy Director of the Transgender Strategy Center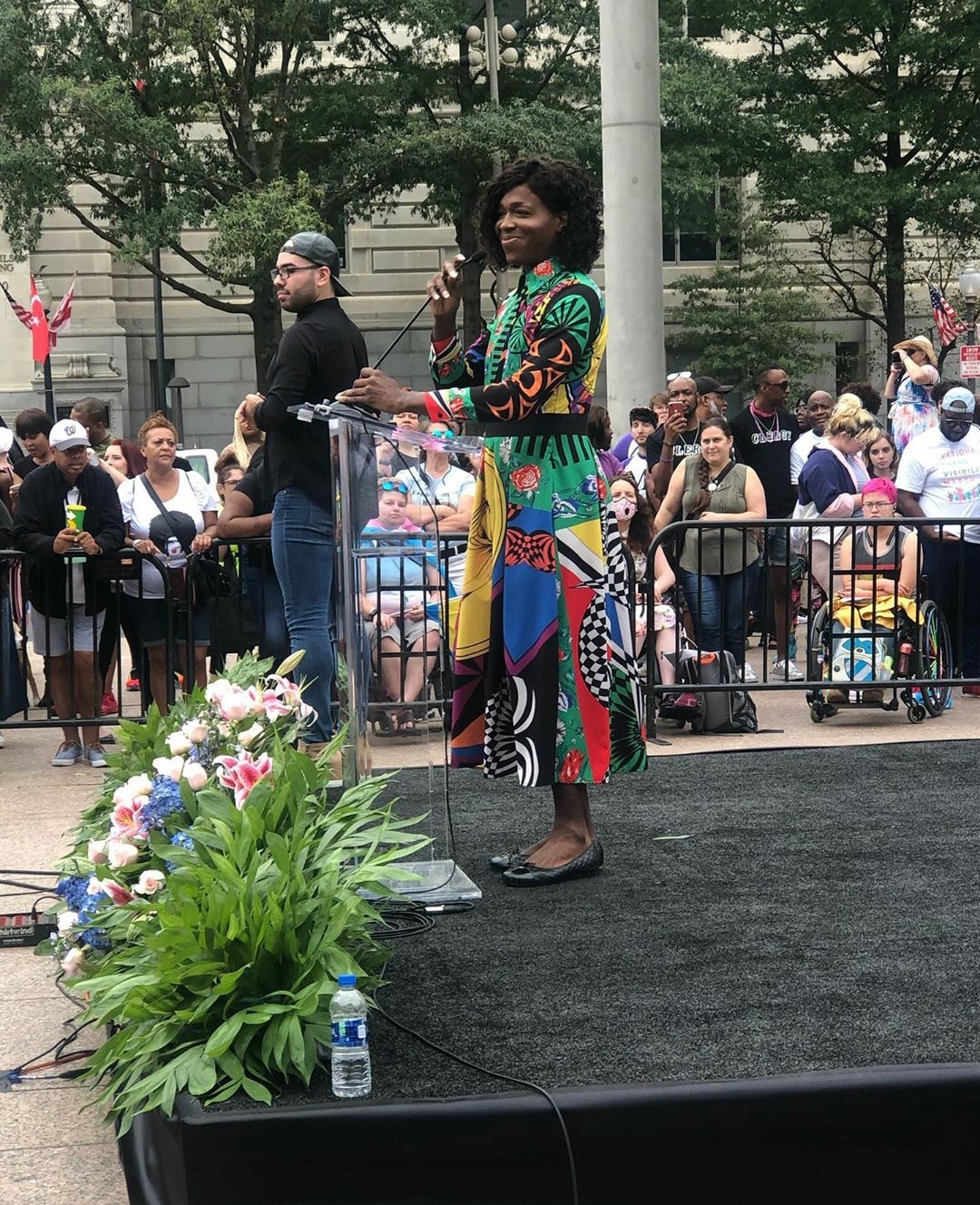 I attended our nation's first National Trans Visibility March for our community; our TGNC youth are looking for inspiration and role models. Those living in conservative rural areas, where they feel there's no one like them in the world. I attended for black transwomen who navigate their daily lives with targets on their backs. To see so many like me, a myriad of faces, colors, and expressions gathered together to say: "No More!" was indeed one of the most powerful moments I've experienced. Our gathering reminded me that we need no savior; our community has all it needs to thrive and prosper. We only need to truly believe in ourselves and pursue cross collaboration, and sharing of resources.
The power has laid with institutions, oppressors, and a white-male-dominated society only because the narrative was shaped that way. However, their power is accumulated off of our backs, our lives, and our relentless efforts. The hundreds upon hundreds of TGNC folk and allies gave me insight into the force of us: strong, resilient, vocal, and unapologetic.
Our impact was evident at the evening's HRC National Dinner after the march, where trans people, and black transwomen, were elevated, present, and definitely not quiet. This is not the beginning, yet it was a showing of love and power handed down from elders such as Marsha P. Johnson and Sylvia Rivera, in whose shadows I stand. It is a similar trajectory to our rights as women, or our fight in eliminating stigma for HIV. We are here, and we will not be ignored.
#HaveHope