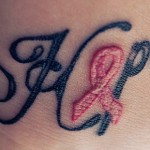 Yesterday I attended a Celebration of Life for a wonderful family friend named Lisa.  She was a beautiful, intelligent, funny and loving individual…the kind of person who could light up the room with her smile.  She passed away after a brave fight against brain cancer at the age of 33.
Rather than a funeral, she had requested a Celebration of Life.  I had never heard of a Celebration of Life, so I was unsure of what to expect.  To my surprise, it was perfect!  The event was held at a beautiful country club.  The beginning was traditional with hymns, a priest speaking, a friend who gave a heartfelt eulogy and bagpipes (those bagpipes get to me every time).  Then the party began…there was a live band playing Lisa's favorite songs, plenty of food, delicious cake, and an open bar.
To read this blog in its entirety, click here.