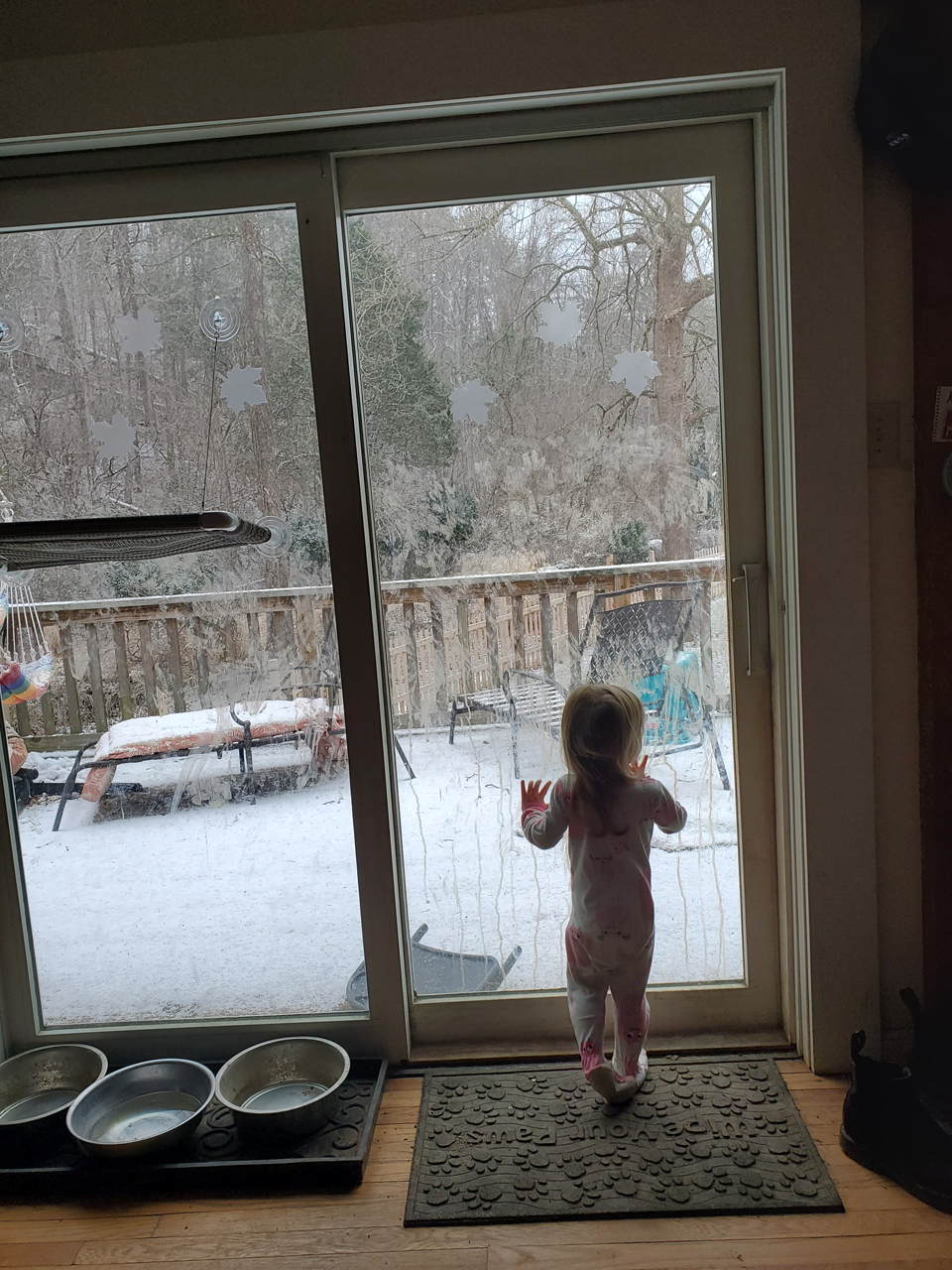 Today begins with a dance, a delicious duet between my anxious twinges and relatively dark depression. The audience on the edge of their seats... who will take the lead? Will she weep on the ground or work diligently to steady gasping breaths in the corner of the room?
Oh, it's snowing! How beautiful! Oh, but the ground is too hot... it's turning to mud. Let's turn on some music; close our eyes. I said that thing again... the thing that hurts your feelings (oops, sorry). Trigger happy and overstimulated in a crumbling world while I make myself into an umbrella to shelter the babies, but SHIT I forgot it was snowing so hard outside (so much mud). 
To read this blog in its entirety, click here.