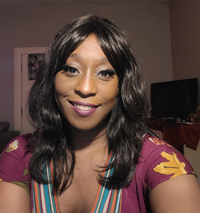 I honestly can't get over how entitled and disrespectful and disappointing some Black men continue to be.
You have the audacity to call me your baby to get me in bed but would not defend me if I was called a man by one of your homeboys. You would laugh at my pain. You would hide it from me. You wouldn't admit to them about your attraction to me or how you were living your best life and doing things sexually that turned you on more than me. But I am supposed to be available whenever you have time for me. Please tell me who TF do you think I am? More importantly, who do you think you are.
To read this blog in its entirety, click here.