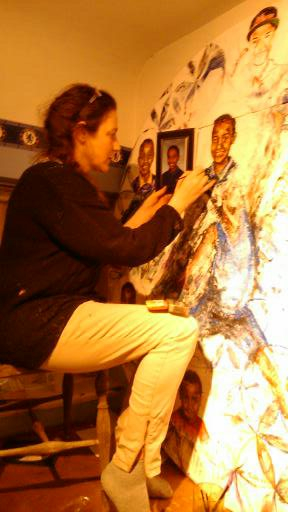 March has marched on and I feel I have let it drift over me. It began well and I visited my specialist hospital, following a referral from their HIV midwife who I consulted in November. I'm not pregnant but I was considering trying. That in itself is amazing, as I was sterilised when my daughter was born by c-section in 2001. I had been advised to abort because I had a 15-year life expectancy. The midwife cried when she gave me my diagnosis and I couldn't even look at the 21-week scan.
How times have changed. Just 13 years on and I met a doctor who said he was prepared to help me 'on this journey.' He explained the percentage chance and the cost of conception. The birth would be free and fully supported as a natural vaginal birth, if there were no complications. How wonderful and inspiring to know that women living with HIV can now get this support. How great is the NHS – well in Chelsea and Westminster! Actually, even in my local hospital I was the first HIV pregnancy they had, and after I refused an abortion they did get a consultant for me and I started on AZT.
To read this blog in its entirety, click here.