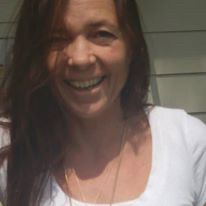 Being an activist I know is one way to really stir things up and get things done. I was so happy when I was surrounded by my many sisters at The Summit in Fort Walton Beach this year. I felt unstoppable! When I arrived home I was excited to get to work.
I was soon blasted down from my airhead thoughts and returned to a grounded girl with no hope for being the change I wished to see. 
It's been a couple months. I just cannot put my words onto the paper.
I read several blogs this week reminding me: not everyone has to or can be at the front. 
Those of us who like to work behind the scenes are actually very productive in our communities given we love what we do. I have helped a woman to restart her meds; I have taken another after a long talk to get tested because of the high risk behavior I see her taking on; ETC, ETC.
To read this blog in its entirety, click here.