Happy Women's Week/Month to all the AGLM bloggers and friends!
I wanted to share our #NWGHAAD event tomorrow (3/10) with you all, and hope you can join this important livestream discussion on our Facebook page and YouTube channel, "As We See It: Wisdom and the Unique Experiences of Women Born with HIV" at 12:30 pm - 2:00 pm EST. The session will be co-hosted by fierce advocates and Community Advisory Board members Ieshia Scott and Porchia Dees, and is a continuation of the work and fact sheet they helped to develop on this topic: "Women with Early Acquired HIV". The #NWGHAAD event will feature a diverse panel including Kalee Garland, Grissel Granados, L'Orangelis Thomas Negron, and Zora Voyce, as well as a presentation from pediatrician Allison Agwu, MD, of Johns Hopkins University. Feel free to share with your networks!
In addition, in honor of #NWGHAAD, we developed a series of infographics (snapshot and links to all graphics below) to raise awareness on key facts about women living with HIV including prevalence, racial disparities, pregnancy, U=U, and more. We invite you to download and share any/all of the infographics with your networks to keep women on the radar in the HIV response on #NWGHAAD and every day of the year. 
Access to infographics: http://bit.ly/NWGHAAD-TWP
Suggested tags: #NWGHAAD, #womenHIV #womenandHIV #thewellproject #UequalsU
Facebook/Twitter - @thewellproject
Instagram: @thwellprojecthiv
LinkedIn: @the_well_project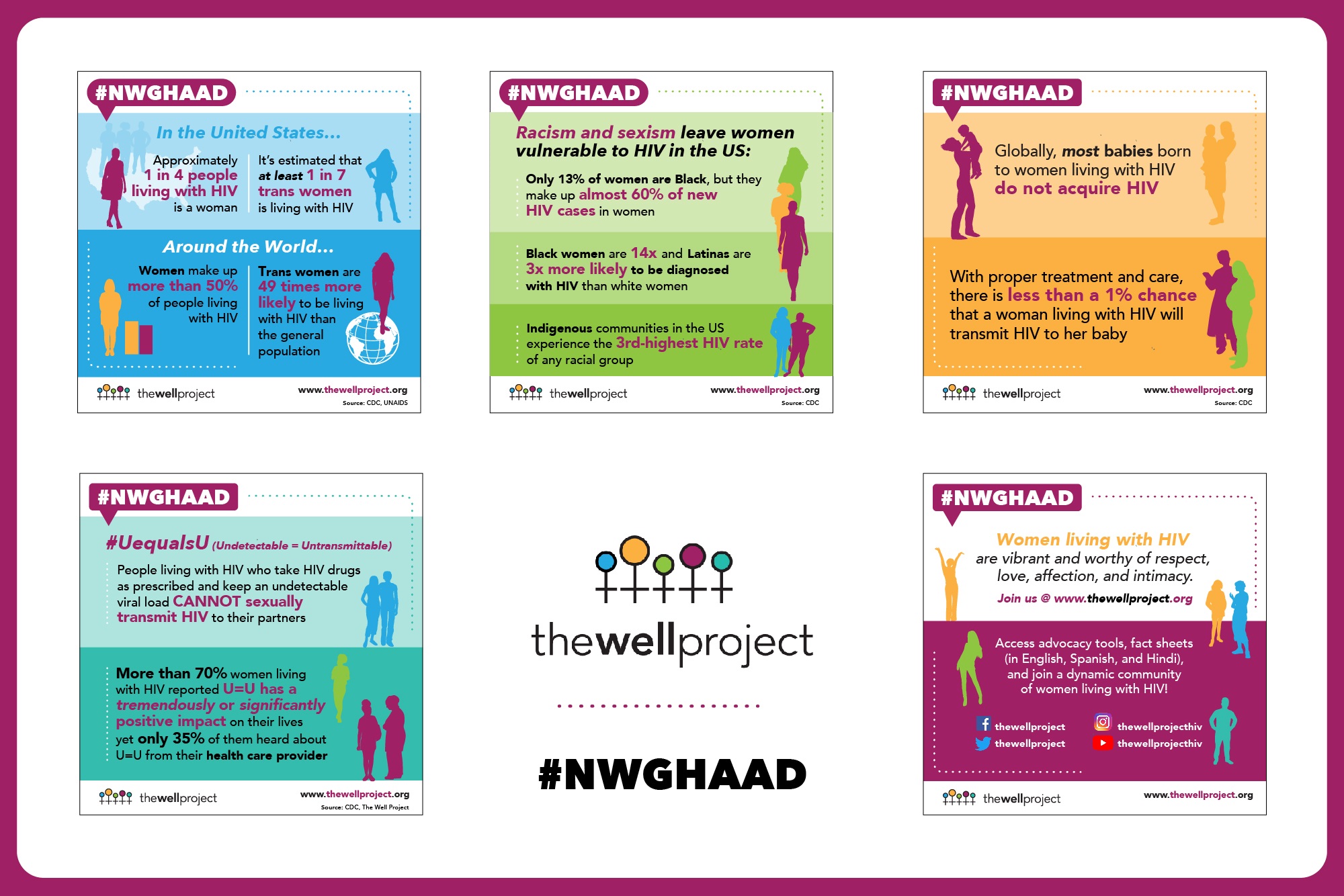 My best,
Krista