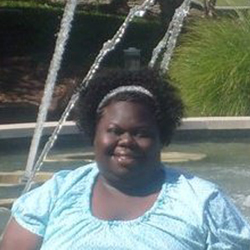 "I've learned that courage is not the absence of fear, but the triumph over it. The brave person is not he who does not feel afraid, but he who conquers that fear." - Madiba
When I moved to Chicago a little over two years ago, I chose to disclose my HIV status on a need to know basis. For the first year here, only the director and assistant director of my graduate program and the principal of the school where I'm employed were made aware of my status. I was very intentional in my decision not to disclose. Embarking upon a new opportunity, in a new city, surrounded by new faces, I wanted to be known by the merit of my scholarship, integrity and character. Relocating provided me with an opportunity to define myself by my talents, strengths and abilities alone rather than by the virus flowing through my veins.
To read this blog in its entirety, click here.