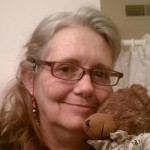 It's been a long time since you have heard from this "Girl Like Me," but I'm still here, still being an avid activist, refusing to let adversity keep me down. And dear friends, if there is ONE thing I ever encourage you to "get" from my story is NEVER GIVE UP, period. That allows negativity a victory…and we shall not do that!
So how does an almost 60 year old woman living with AIDS feel "like a virgin"?
To read this blog in its entirety, click here.