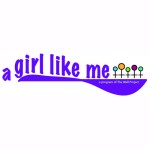 It has always been a long-term goal of The Well Project to have all of our online resources in one place, so as to be able to combine information with real world experiences and connections. The technology of our new website has finally allowed us to reach that milestone. Therefore, we have recently migrated the entire A Girl Like Me blog onto The Well Project website and will soon be closing down the "old" blog site and redirecting the www.girllikeme.org URL to this A Girl Like Me section on the website. We have already closed down comments on the "old" blog, but comments can be made on the blogs posted to this website.
Q:  What does this mean for the A Girl Like Me blog?
A:  Ultimately, everything will remain intact. All of the blogs and comments have been transferred to The Well Project's site, except for a few comments that were posted immediately after the transition. To ensure that we don't lose any more of your valuable comments, we have closed down comments on the "old" blog and ask you to make your comments to the blogs posted here.
Q:  Will I continue to receive email notifications of new blogs?
A:  If you were subscribed to the "old" blog and received email notifications, this will stop when we officially close down that blog. In order to receive notifications through the new blog posts, please sign up to become a member of The Well Project website if you are not already (a simple process). Then, you can either "follow" individual bloggers (by going to their profile and clicking the "follow" button on their page) to receive email notifications when they have posted a new blog or "follow" the A Girl Like Me group, which will provide you with email notifications for all new blogs posted.
Q:  Why are you moving the blog?
A:  Having all of our resources in one place will allow our users to have access to both information about HIV (including treatment, side effects, and related issues) and a community of support through the blogs and other community features, such as groups and forums. For example, if you do a search on "stigma" on our new website, you will find both fact sheets and blogs that relate to HIV stigma. This website also reaches a larger audience (over one million visitors annually), so it will increase the reach of the blogs as well!
We hope that you will find this integration of The Well Project's comprehensive information on women and HIV (over 120 up-to-date fact sheets!) and the online community support resources as exciting as we do! We believe it will not only strengthen and grow our community, but it will also further fulfill our mission of changing the course of the HIV/AIDS pandemic through a unique and comprehensive focus on women and girls.
Together, we can change the course of the HIV epidemic…one woman at a time.