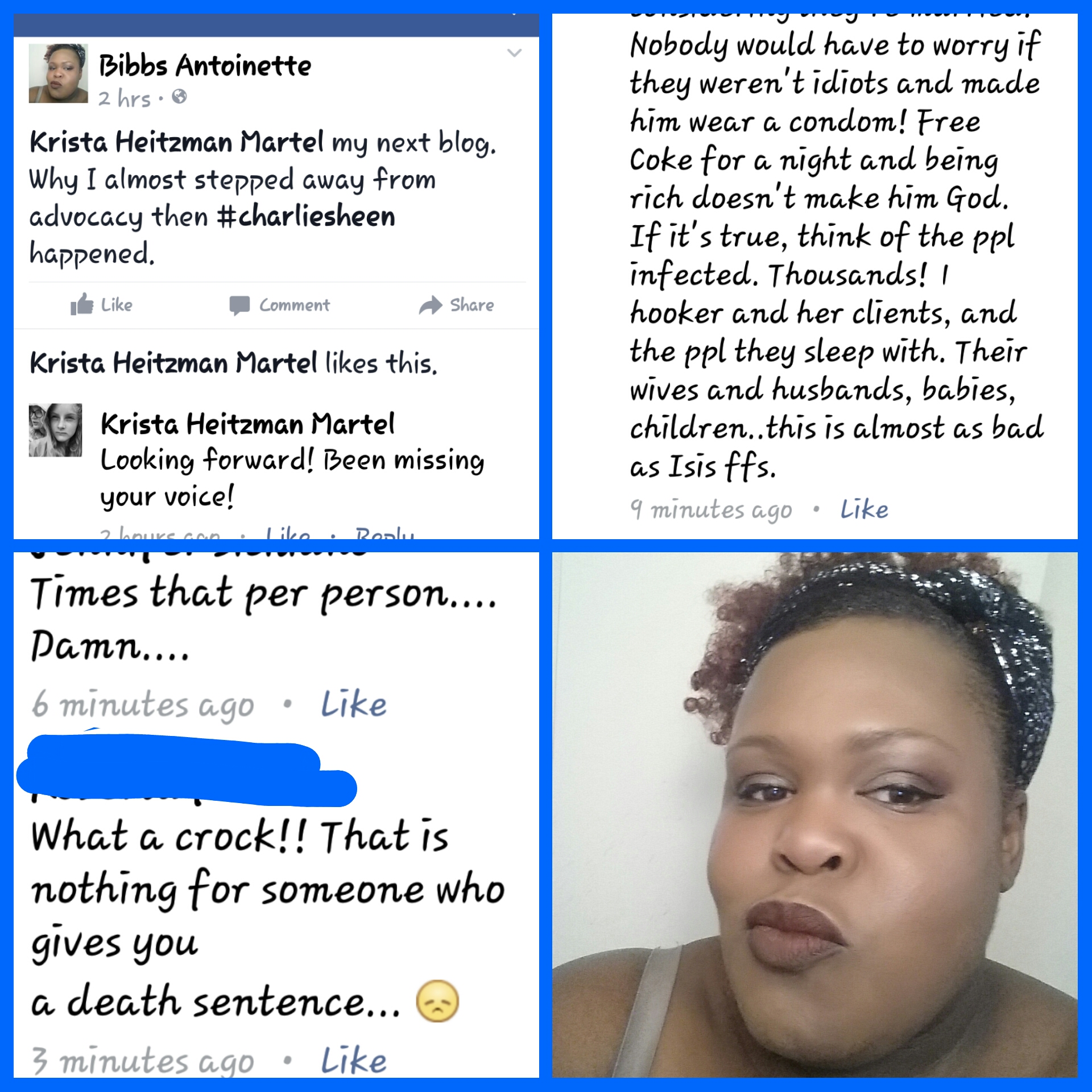 Charlie Sheen, Charlie Sheen,
OOOOHHHH CHARLIE SHEEN.....
I had given up on being an advocate. I didn't want to travel. I didn't want to speak my truth to strangers. I didn't want to be involved with World AIDS Day 2015 or The National Week of Prayer for the Healing of AIDS. I wanted a normal life with balance. I wanted to focus on me being better for those around me. I wanted to mourn for my sweet baby Cristian. I wanted to be just Tabby with no labels. I didn't want to be an advocate, the girl with HIV, the boss, the activities coordinator, and so on. I wanted to deal with my depression, my feelings, and my battle with pill fatigue.
To read this blog in its entirety, click here.