via NMAC
The 2019 Biomedical HIV Prevention Summit Website is Open!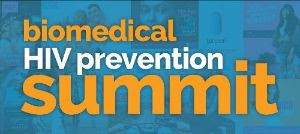 We know what you're thinking. The Summit isn't until December!
That's true. But it's never too early to get a start on your plan to attend this year's Summit Dec. 3-4 in Houston.
This year's Summit is a boot camp that will focus on how to implement the new federal plan to end the epidemic. Specifically, we will look at retaining People Living with HIV who have fallen out of care and building PrEP programs in CBOs.
NMAC is committed to ensuring that communities at greatest risk for HIV are not forgotten but are involved in planning and implementation from the very start. That is the ONLY way this plan will succeed.
The Summit website is now open for you to:
Visit the site at www.biomedicalhivsummit.org.