The 2022 Community HIV Cure Research Workshop, sponsored by Treatment Action Group (TAG), many of the Martin Delaney Collaboratory Community Advisory Boards, and other advocacy groups, will be virtual again this year, breaking up into two 2 hour sessions—one before the 2022 Conference on Retroviruses and Opportunistic Infections (CROI 2022) on February 8; and one session afterwards on March 1.
THE TOPICS
This year we'll be having discussions about the ethical issues brought up by the research towards a cure for HIV that will be accessible to everyone who needs it, and soliciting community input on terms and analogies being used by scientists working in the HIV cure field.
We will hear from a panel of black transgender women, who will share their concerns about the lack of involvement and representation of transgender women in HIV cure-related research and their views on ways we advocate for this to change.
You will have a chance to ask questions directly to the scientists who have identified the Esperanza Patient, the second person to have spontaneously or naturally been cured of their HIV; who are conducting cure-related trials using broadly neutralizing antibodies; and who are concerned about the lack of cure-related research available to people living with HIV in low- and middle-income countries.
And you will get some of the first reports on the important science presented at CROI 2022 related to curing HIV, given by renowned researchers who attended this year's conference.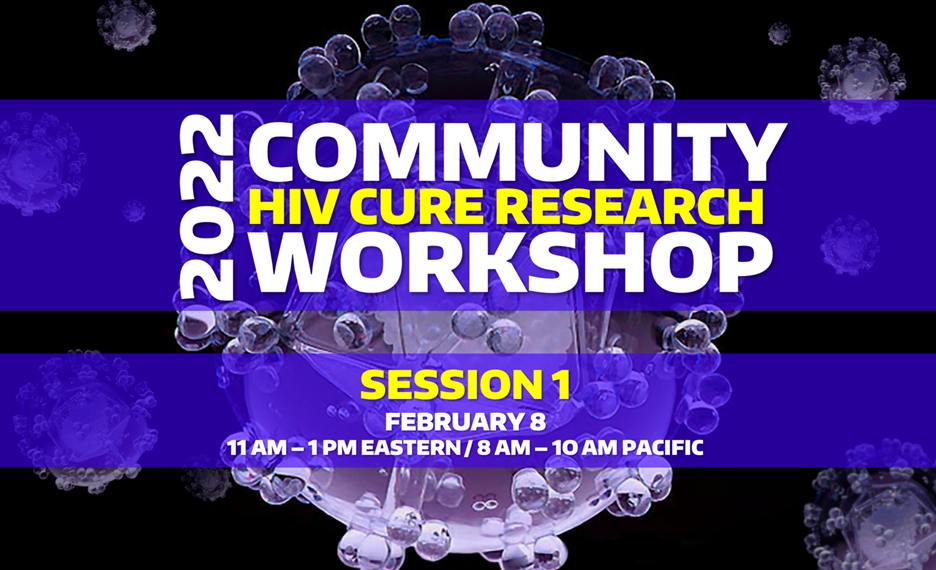 2022 Community HIV Cure Research Workshop – Session 1
Tuesday, Feb 8, 2022
11:00 AM to 1:00 PM Eastern / 8:00 AM - 10:00 AM Pacific
Register here: https://bit.ly/3sVgtun
Facebook event page: https://www.facebook.com/events/607655153655657
DRAFT AGENDA FOR SESSION 1:
(Eastern times given)
11:00-11:05am
Welcome, brief background on the workshop
11:05-11:30am
Ethical Considerations for HIV Cure Research
11:30am-12:05pm
Black Trans Women & HIV Cure Research – Panel Discussion
12:05-12:30pm
Exceptional Elite Control: the Esperanza Patient
12:30-1:00pm
Discussion of HIV Cure Research Terminology & Analogies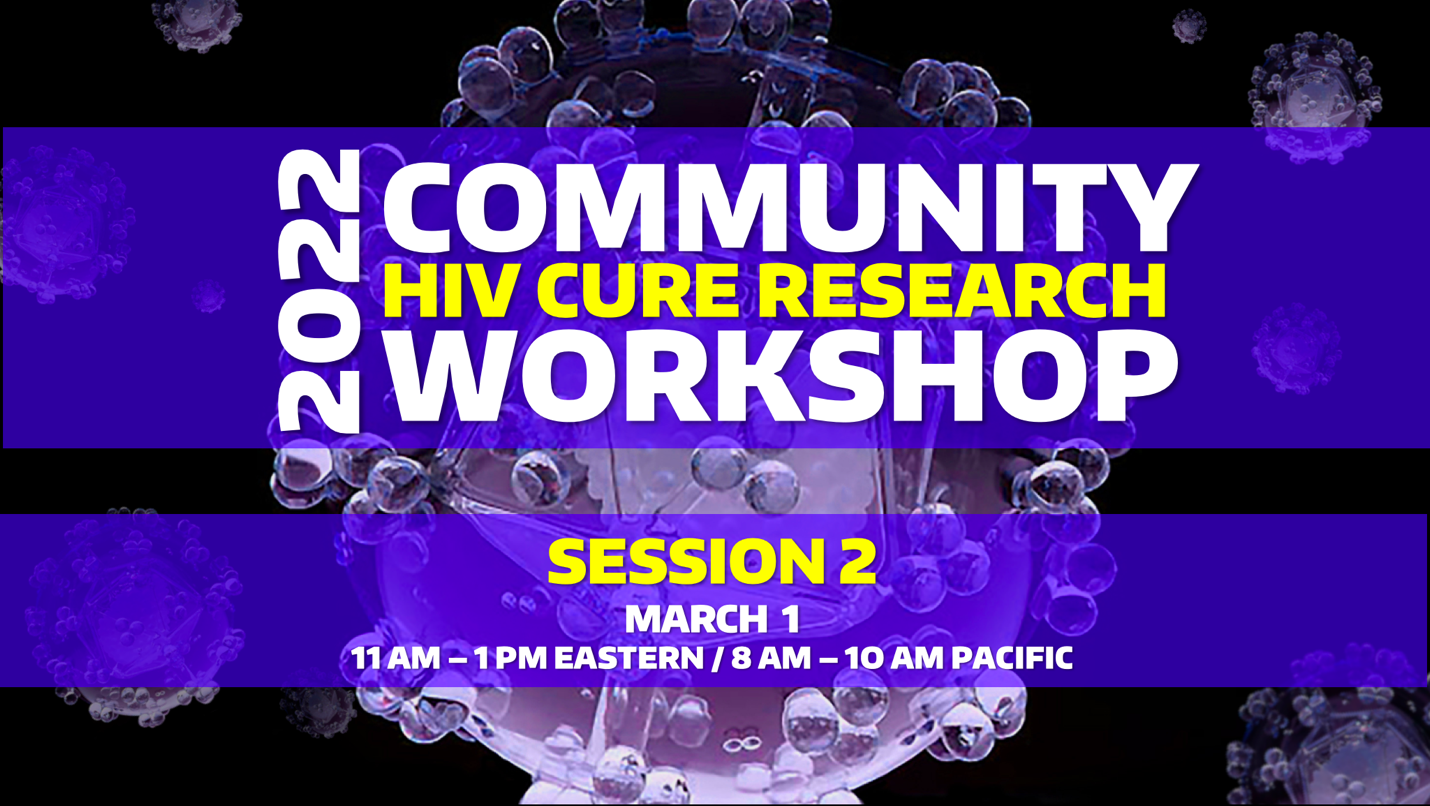 2022 Community HIV Cure Research Workshop – Session 2
Tuesday, March1, 2022
11:00 AM to 1:00 PM Eastern / 8:00 AM - 10:00 AM Pacific
Register here: https://bit.ly/34otfHJ
Facebook event page: https://www.facebook.com/events/6731582206912808
DRAFT AGENDA FOR SESSION 2:
(Eastern times given)
11:00-11:30am
Broadly Neutralizing Antibody Trials
11:30am-12:00pm
HIV Cure Research in Low- and Middle-Income Countries
12:00-12:50pm
Report-Back on Cure-Related Science at CROI 2022
12:50 -1:00pm
Closing Announcements