Friday, January 28, 2022
5:00 - 7:00pm UK time | 12:00pm ET | 9:00am PT
via 4M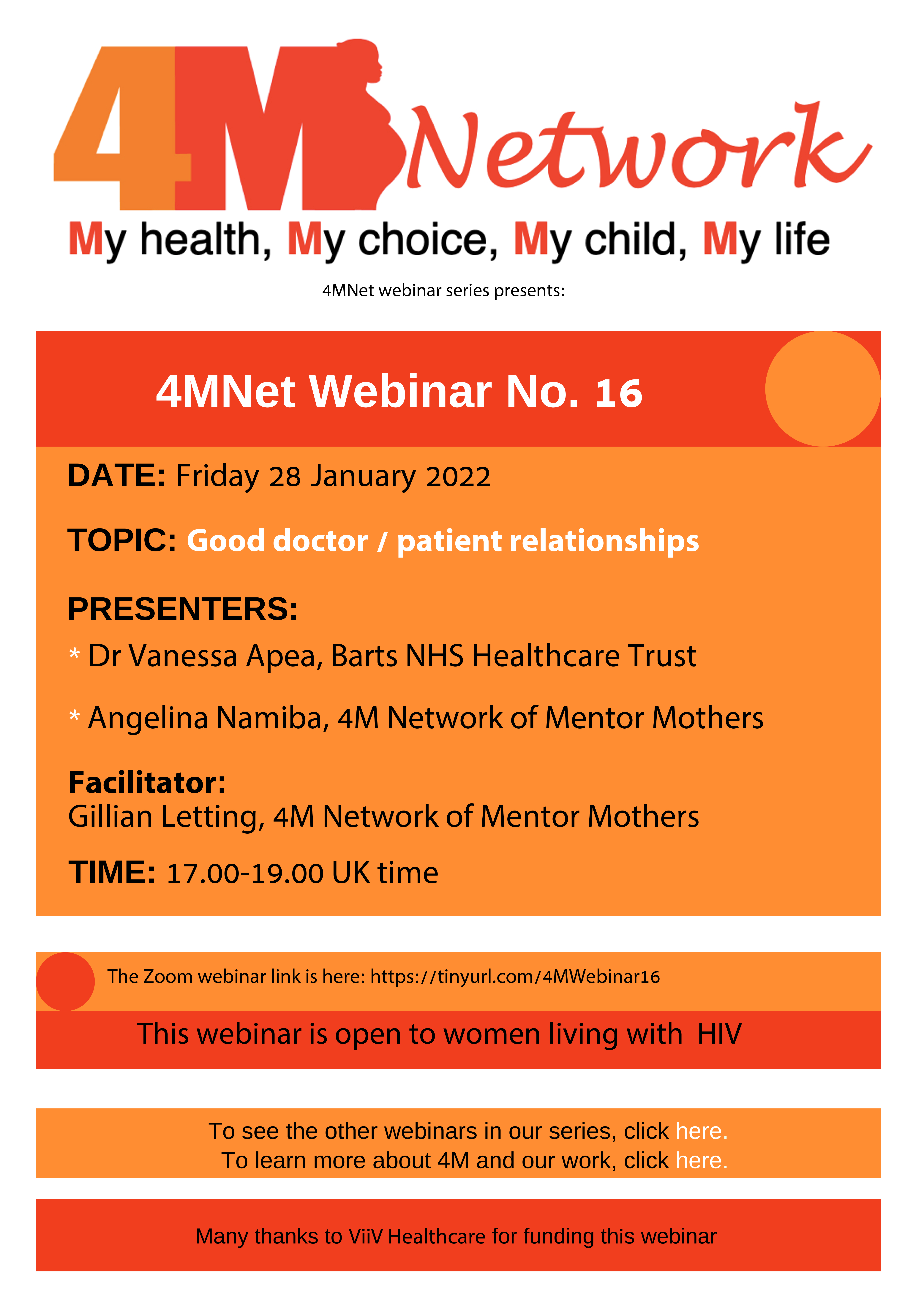 4M is a unique peer-led programme led by Black migrant women. We train women living with HIV across the UK. as Mentor Mothers to provide psycho-social support to peers in their pregnancy journey and beyond.
Join 4M on Friday, January 28 for a webinar on Good doctor/patient relationships.
Presenters:
Dr. Vanessa Apea, Barts NHS Healthcare Trust
Angelina Namiba, 4M Network of Mentor Mothers
Facilitator:
Gillian Letting, 4M Network of Mentor Mothers
This webinar is open to women living with HIV
The Zoom webinar link is: https://tinyurl.com/4MWebinar16