March 21, 2023
1:00 PM ET
via National Caucus & Center on Black Aging, Inc.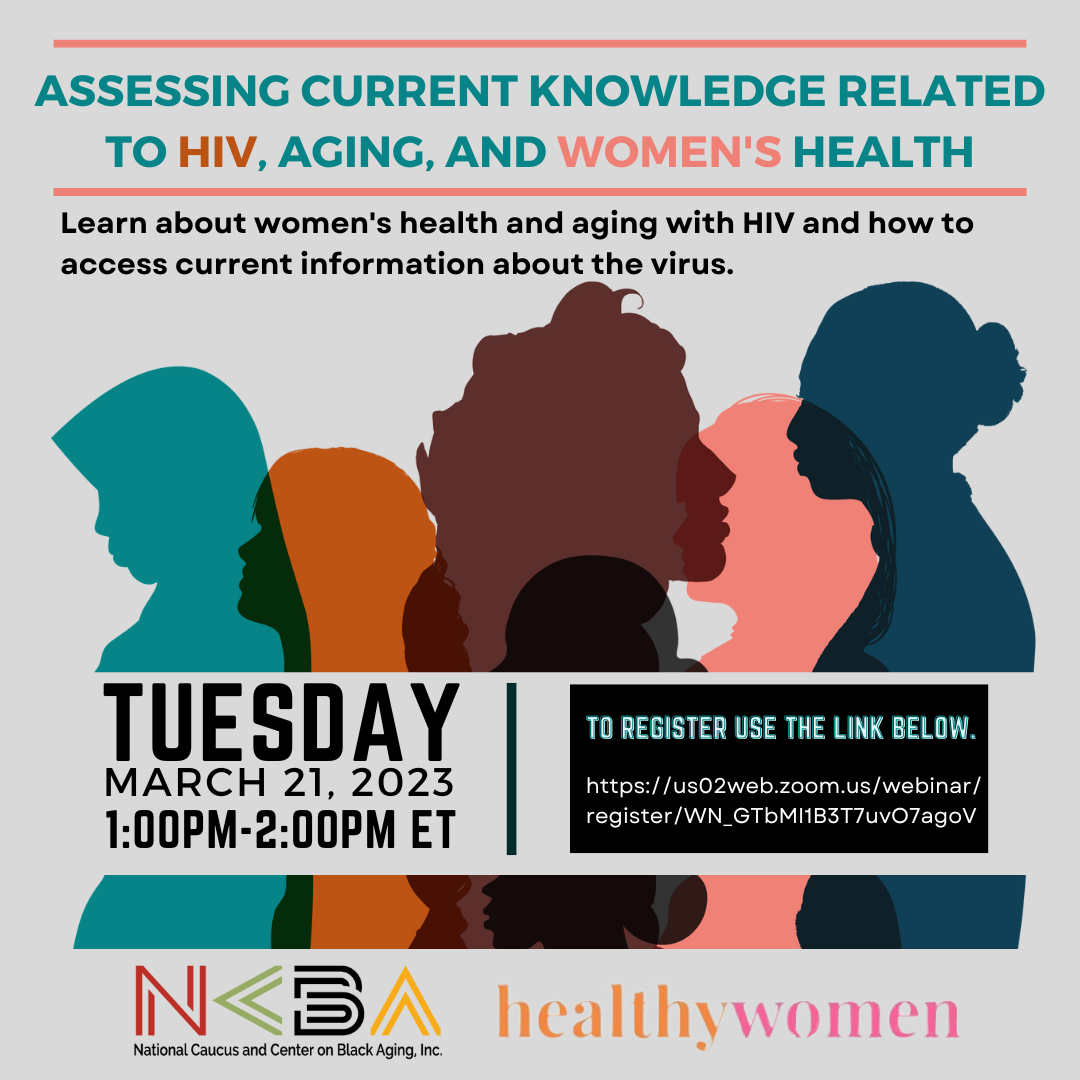 Learn the facts of how women can age healthy with HIV and how to access current information about the virus.
Join the NCBA Health and Wellness Program and Healthy Women for a webinar on Assessing Current Knowledge Related to HIV, Aging and Women's Health as we inform you how women can access information to age healthy with HIV.