August 24, 2021
11:00am PT | 12:00pm MT | 1:00pm CT | 2:00pm ET
via The Well Project, ICW-NA, The Sero Project, and The Center for HIV Law and Policy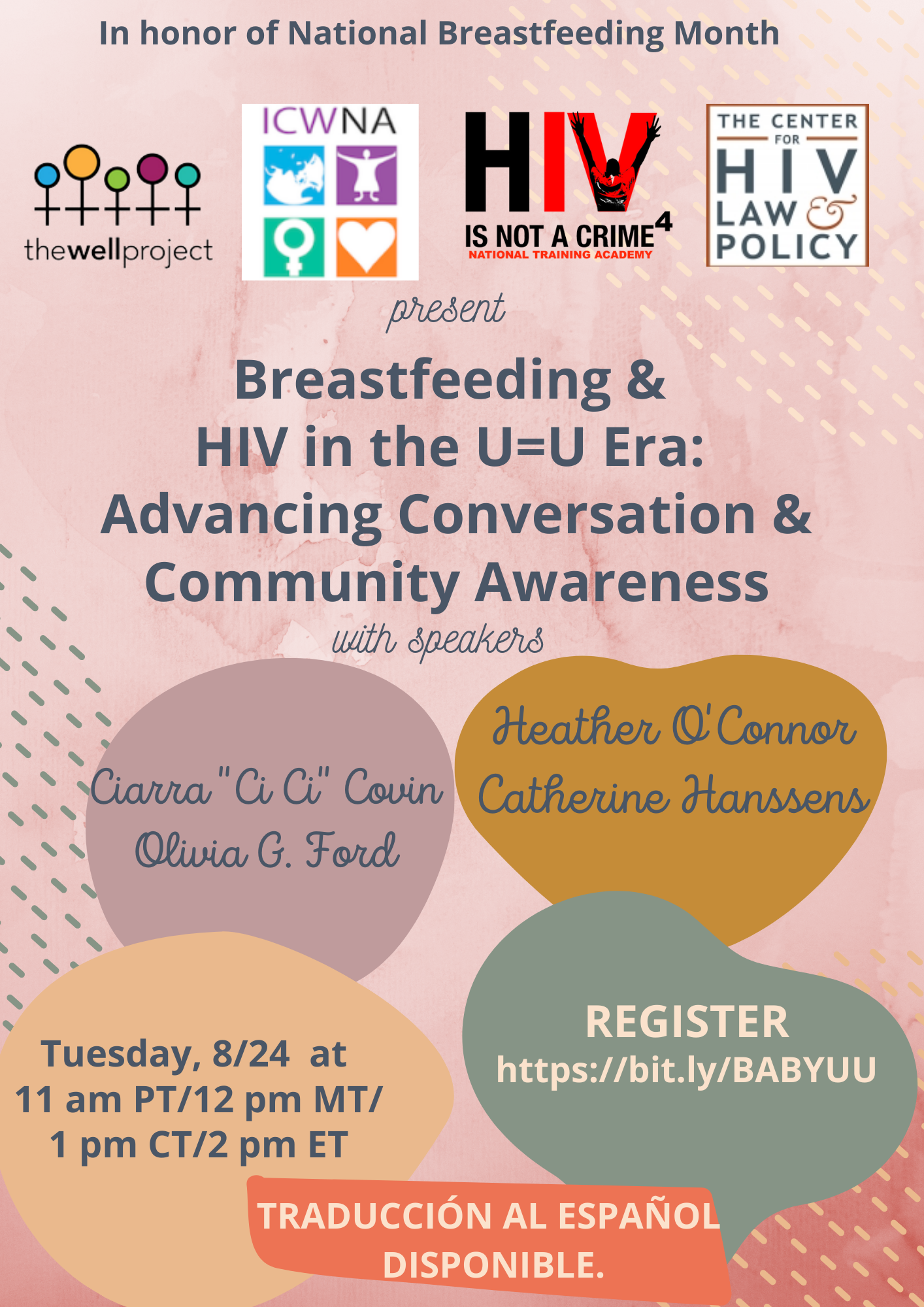 In honor of National Breastfeeding Month, we present Breastfeeding & HIV in the U=U Era: Advancing Conversation & Community Awareness.
This webinar, in partnership with the Sero Project, will reprise our extraordinarily popular, well-attended session of the same name from June 2021's virtual HIV is Not a Crime (HINAC) National Training Academy. The Well Project's Ciarra Covin and Olivia G. Ford will join Heather O'Connor from ICW-NA and Catherine Hanssens of the The Center for HIV Law and Policy to discuss how current breast/chestfeeding guidelines, and concerns around state intervention, affect the lives and decisions of women and other birthing parents living with HIV.