April 27, 2022
2:00 - 3:30pm ET
via ViiV Healthcare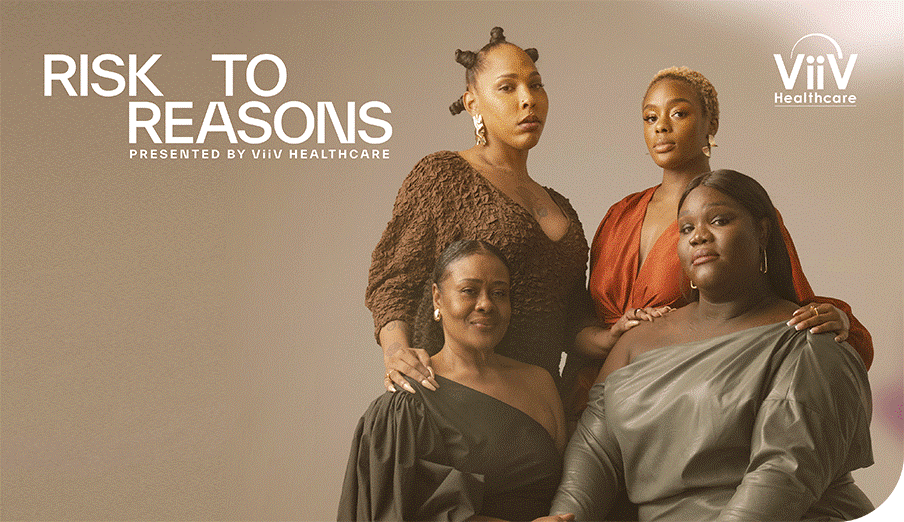 To celebrate the launch of ViiV Healthcare's newest initiative — Risk to Reasons — we invite you to join us for an interactive conversation about the problem with "risk." Tune in to discuss how to better serve Black women's HIV prevention and care needs and learn about opportunities for funding and action supported by ViiV Healthcare.
Featuring the Black Women's Working Group to Reframe Risk
Gina Brown, Tori Cooper, Olivia Ford, Deirdre Johnson, Leisha McKinley-Beach, Kneeshe Parkinson, Beverly Ross and Ashlee Wimberly. (Additional working group members include: Jamanii Brown, Justine Ingram, Jay Reed and Kim Sanders.)
SPECIAL GUESTS:
Dr. Kimberly Smith, Head of Research and Development, ViiV Healthcare
Dr. Oni Blackstock, Founder and Executive Director, Health Justice
ABOUT RISK TO REASONS
ViiV Healthcare has committed $5 million in community grants to reframe and refocus HIV prevention and care for Black women. Through the Risk to Reasons initiative, ViiV Healthcare will continue to develop new messages, new messengers and new methods to increase awareness and action around HIV prevention for Black women. Guided by advocates across the country, the initiative is creating content, funding community action and connecting advocates to change the impact of HIV in Black communities and get more Black women connected to prevention and care.