Wednesday, July 22, 2020
6:00pm ET
via Community Education Group and Equality Florida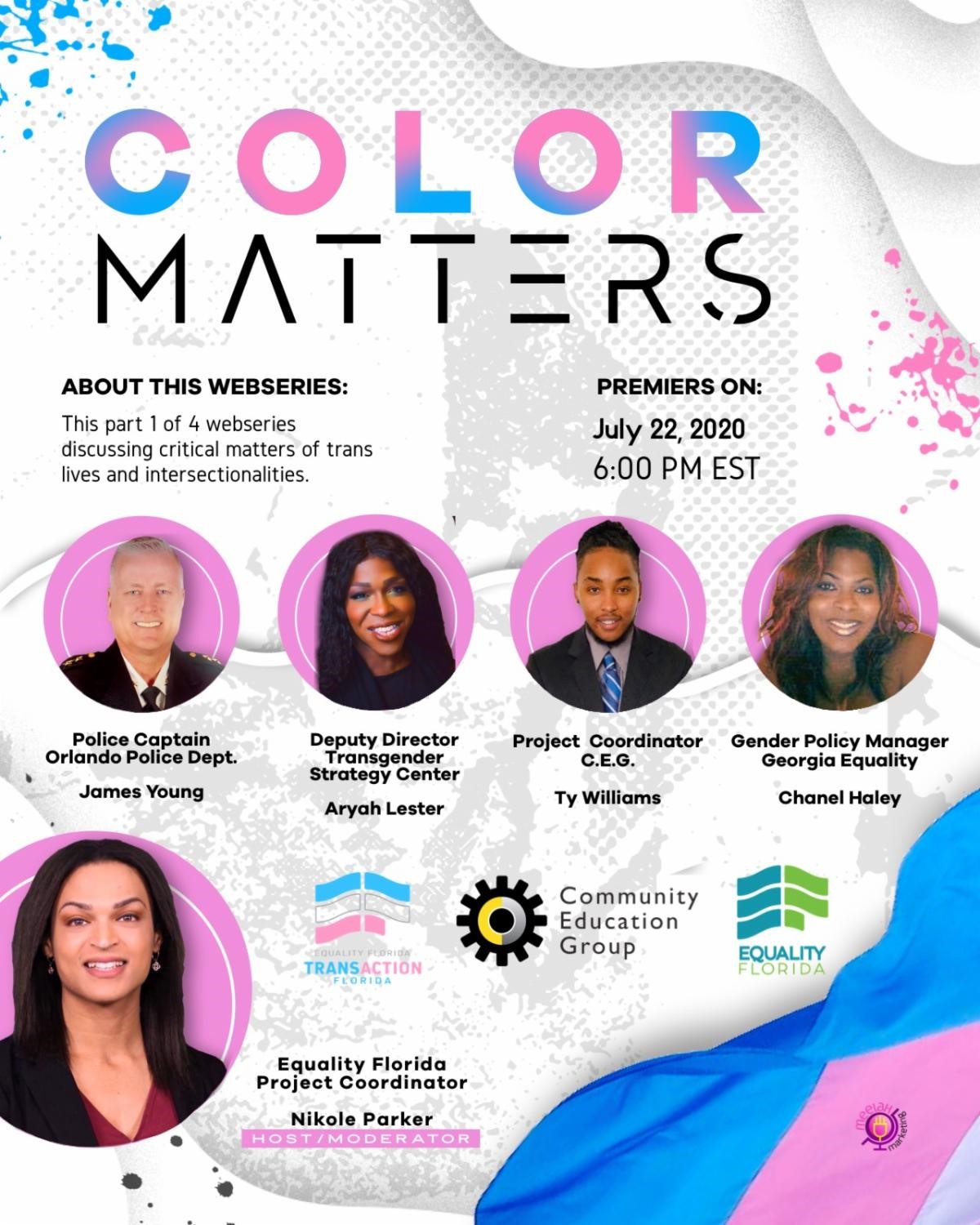 The first Color Matters webinar – Law Enforcement Interactions – will premiere on July 22, 2020, at 6:00 PM Eastern.
The first conversation will be moderated by Nikole Parker (Director of Special Projects, Equality Florida).
She will be joined by Captain James Young (Deputy Chief, Orlando Police Department), Aryah Lester (Deputy Director, Transgender Strategy Center), Ty Williams (Project Coordinator, Community Education Group), and Chanel Haley (Gender Policy Manager, Georgia Equality, Inc.).
To learn more about the series and guests, click here.