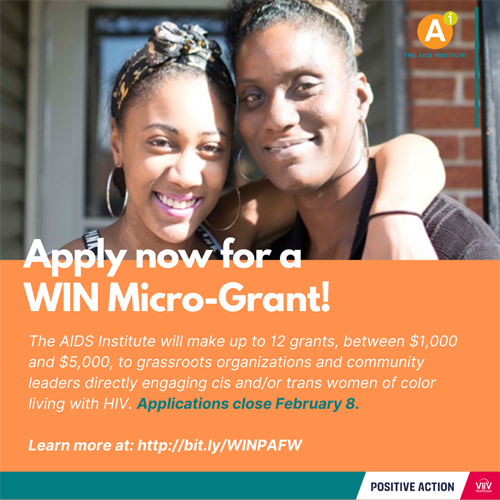 via The AIDS Institute
The Women Informing Now (WIN) Micro-Grant Funding Opportunity, made possible through grant funding provided to The AIDS Institute (TAI) by ViiV Healthcare, is a micro-grant opportunity that supports grassroots community organizations and leaders conducting innovative approaches that break down isolation and stigma for women of color living with HIV across the gender spectrum living with HIV, including those living in "resource deserts" and/or rural areas. TAI will provide funding in the amount of $1,000.00 up to $5,000.00 per micro-grantee. TAI will also provide organizational development and as-needed technical assistance to the micro-grantees over the course of the funding period.
To learn more and submit an application, click here.