The researchers conducting this study are aiming to learn more about common stressors and ways of coping among Black mothers and how they may impact their ability to adhere to HIV treatment. Interested in participating? This web-based survey should take less than 30 minutes to complete!
We want to learn more about the common stressors and coping resources of Black mothers and how they impact treatment adherence.
Participant Elegibility
Identify as Black/African American.
Identify as Woman.
At least 18 years old.
Have a clinical diagnosis of HIV.
Currently engaged in HIV care.
Currently prescribed antiretroviral medication.
Primary caregiver or legal guardian of a child under 18 years old.
YOUR PARTICIPATION IS VOLUNTARY. YOUR IDENTITY WILL REMAIN CONFIDENTIAL.
If you agree to participate, you will complete a web-based survey related to ART medication adherence, emoional distress, coping strategies, health practices, social support, and parenting. Participation in this study should take approximately 28 minutes of your time.
To participate in the study, use this link: https://bit.ly/BMATAS or scan the code in the flyer below.
Participants will receive a $25.00 payment for their contribution to this investigation.
Contact:
Laurenia Mangum, LMSW
(412) 491-8421
Email: lam290@pitt.edu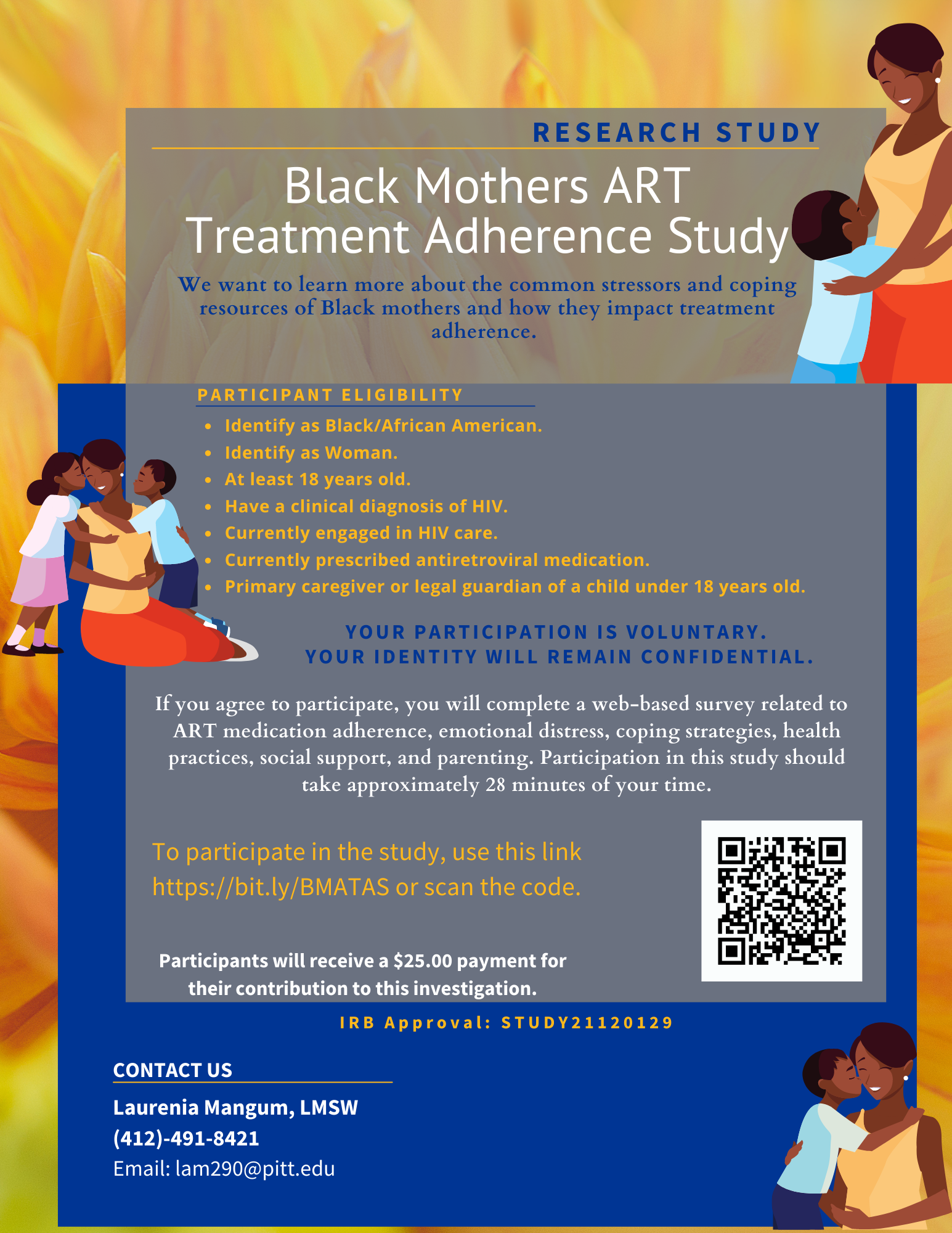 IRB Approval: STUDY21120129