THE LARGEST TRANS SURVEY IN HISTORY.
via The National Center for Transgender Equality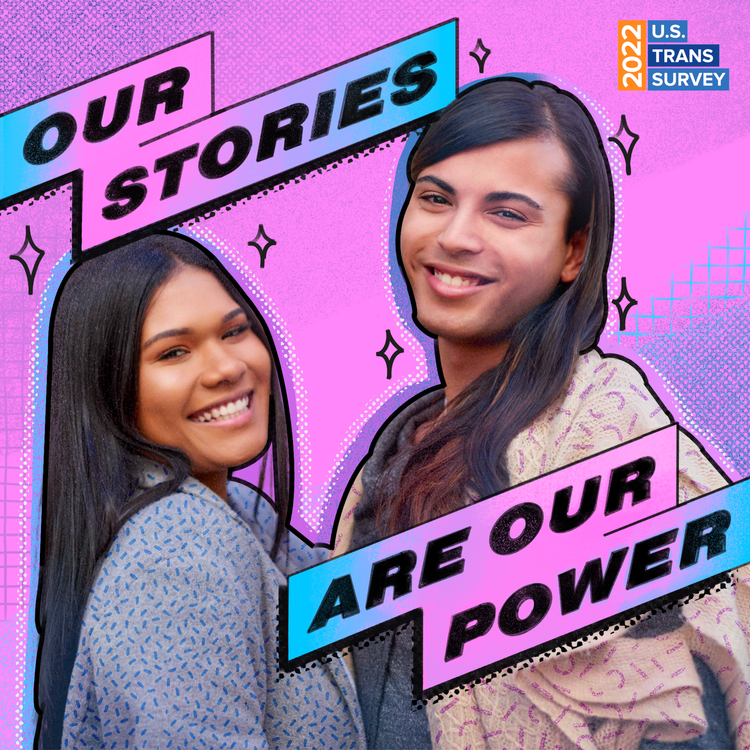 The US Trans Survey — live October 19 — November 21, 2022 — is conducted by the National Center for Transgender Equality, the nation's leading social justice advocacy organization winning life-saving change for transgender people, in partnership with the National Black Trans Advocacy Coalition, the TransLatin@ Coalition, and the National Queer Asian Pacific Islander Alliance. The survey is conducted by a team of well-respected researchers, guided by a prestigious scientific advisory council who are experts in trans research.
The U.S. Trans Survey is the largest survey of trans people, by trans people, in the United States. The USTS documents the lives and experiences of trans and nonbinary people ages 16+ in the U.S. and U.S. territories.
USTS reports have been a vital resource, including the reports on the experiences of people of color and reports by state. In 2015, nearly 28,000 people took the USTS. A lot has happened since then – and it's time to conduct the USTS again in 2022.
Help us continue to be the largest, most diverse sample across all identities. Please spread the word to ensure that people of color, older people, those who live in rural areas, immigrants, Spanish speakers, those who are HIV+, and others hear about the survey. More than ever, it's important to ensure that trans voices will shape the future.
TAKE THE SURVEY: