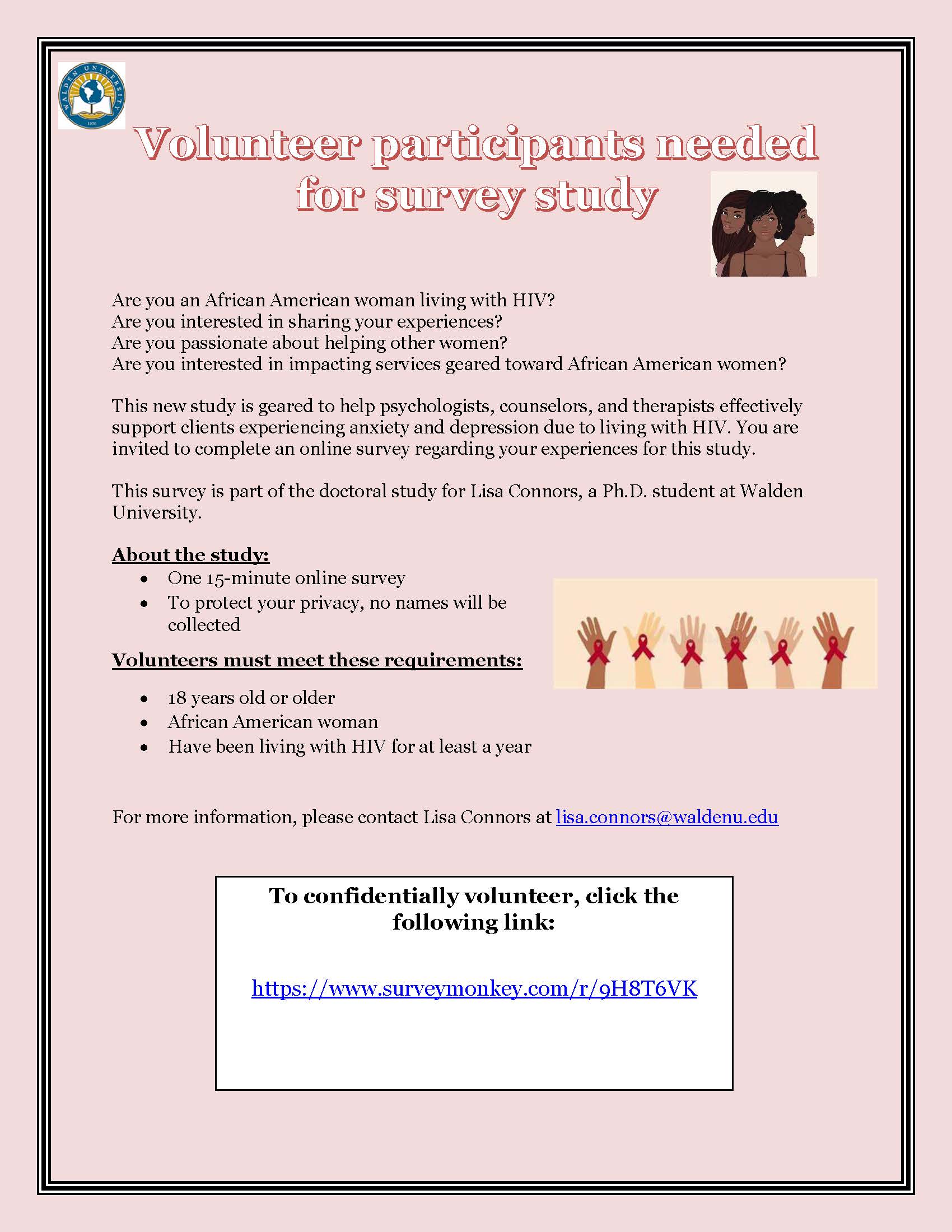 Are you an African American woman living with HIV?
Are you interested in sharing your experiences?
Are you passionate about helping other women?
Are you interested in impacting services geared toward African American women?
This new study is geared to help psychologists, counselors, and therapists effectively support clients experiencing anxiety and depression due to living with HIV. You are invited to complete an online survey regarding your experiences for this study.
This survey is part of the doctoral study for Lisa Connors, a Ph.D. student at Walden University.
About the study:
One 15-minute online survey
To protect your privacy, no names will be collected
Volunteers must meet these requirements:
18 years old or older
African American woman
Have been living with HIV for at least a year
For more information, please contact Lisa Connors at lisa.connors@waldenu.edu
To confidentially volunteer, click here.
Download a PDF of the flyer here.