via Youth4Cure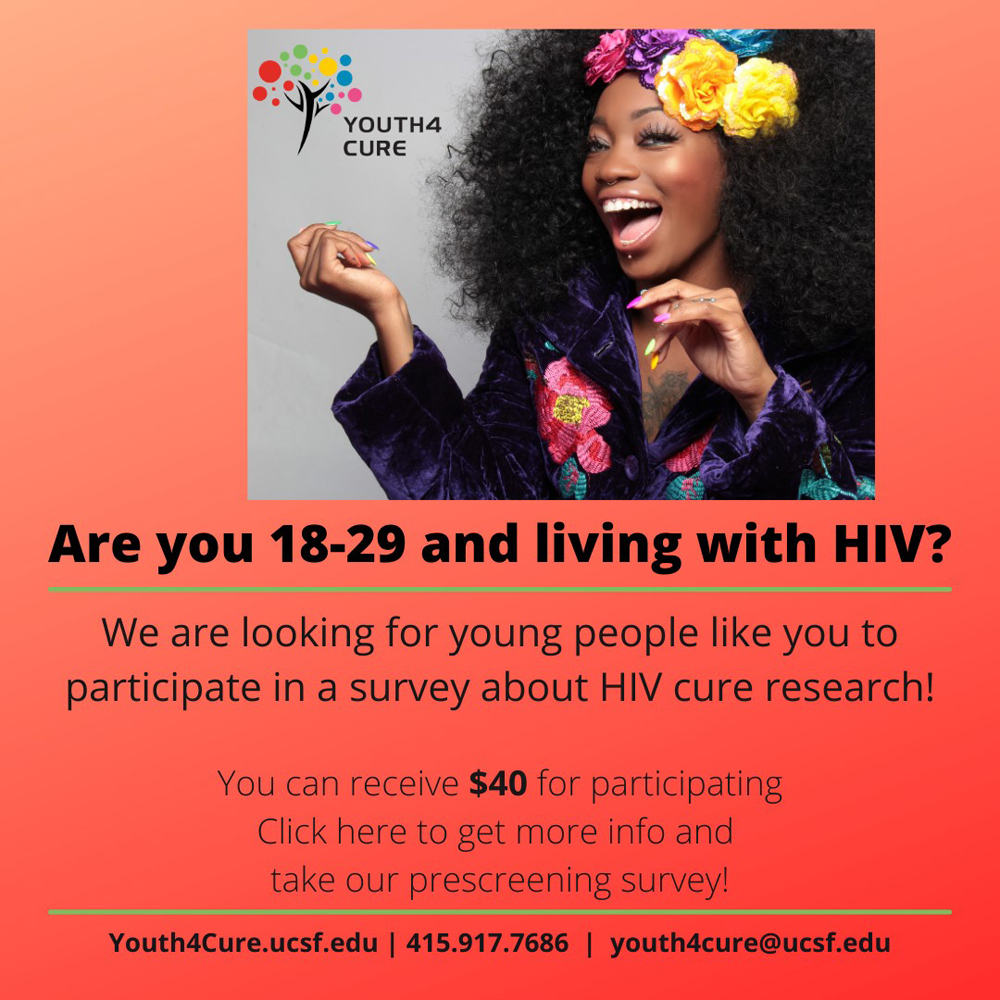 Compared to older adults, youth living with HIV (YLWH) may be:
less engaged in HIV care,
less represented in HIV research,
most affected by decisions related to risks and benefits of cure strategies.
Youth4Cure (Y4C) hopes to inform future decisions regarding HIV cure research.
Y4C involves a one-time remote interview or an online survey that can be completed remotely. Participants will receive $40.
Who We Are: This study is being conducted by researchers at the University of California San Francisco and the University of North Carolina Chapel Hill.
What We Are Doing: We are conducting an online survey with young adults, 18-29 years old, who are living with HIV about their perceptions of HIV cure-related research. We will ask about your willingness to participate in HIV cure-related studies, and what things might make you want to participate as well as the things that might make you not want to participate.
What Will be Expected of You: If you are eligible for our study, your participation will involve a one-time 45-60-minute survey. After completing the survey, you will receive $40 in the form of a gift card or electronic payment through Venmo.
For more information and eligibility requirements, visit Youth4Cure.