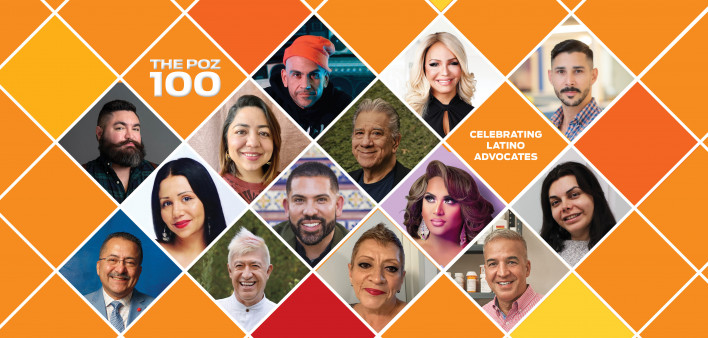 November 14, 2022 — POZ.
By Jilleen Barrett, Joe Mejía, Jennifer Morton, Tim Murphy, Charles Sanchez and Laura Schmidt
This year's POZ 100 list celebrates 100 Latinx advocates—both people living with HIV and people who are not—who are working to end the HIV epidemic. We're thrilled to highlight these 100 individuals who are making an impact in their communities, across the country and around the world.
Latinx people are disproportionately affected by HIV in the United States. They make up about 19% of the population but account for 25% of people with HIV and 29% of new diagnoses, according to the Centers for Disease Control and Prevention. Latinx individuals have a lower likelihood of receiving HIV care (74%), remaining in care (59%) and achieving viral suppression (65%) compared with people living with HIV overall. Latinx people are also less likely to be taking pre-exposure prophylaxis (PrEP) to prevent HIV.
Racism, homophobia and HIV stigma are some of the factors fueling the HIV epidemic in the Latinx community. What's more, for many Latinx people, poverty, lower education levels, language barriers, mistrust of the health system and immigration status impede access to HIV care and prevention services.
---
Several of The Well Project's community members are honored this year, including Deputy Director, Grissel Granados, Global Ambassador, Maria Mejia, and CAB Emerita member, Arianna Lint, as well as many other close friends and partners. Congratulations to all the amazing Lantinx advocates who were honored this year for the POZ 100!
Click here to view all the honorees!