The Well Project presented an e-poster, Amplifying the Voices and Experiences of Parents Living with HIV around Breast/Chestfeeding, at AIDS 2022 in Montreal, Canada on July 29 – August 2, 2022. The poster was authored by The Well Project's team members Jenna Conley, Ciarra Covin, Olivia G. Ford, and Krista Martel, and The Well Project board member Allison Agwu, MD, ScM. It sought to present information in a way that a broad range of audiences looking for information on infant feeding choices could access. The poster provided background on the issue, described the importance of shared decision making and recognizing women's autonomy, and demonstrated that significant gaps persist in research, provider education, and guidance related to HIV and breastfeeding. It also highlighted that there is a significant appetite for content about breast/chestfeeding and HIV that centers the experiences of women and other birthing parents living with HIV and noted that endeavors in this field are strengthened when providers and other stakeholders work in partnership with parents living with HIV to address their infant-feeding desires and concerns, recognize their bodily autonomy, and trust that they will make well-informed decisions.
Click the image below to save and share The Well Project's poster as a jpg or download a printable PDF.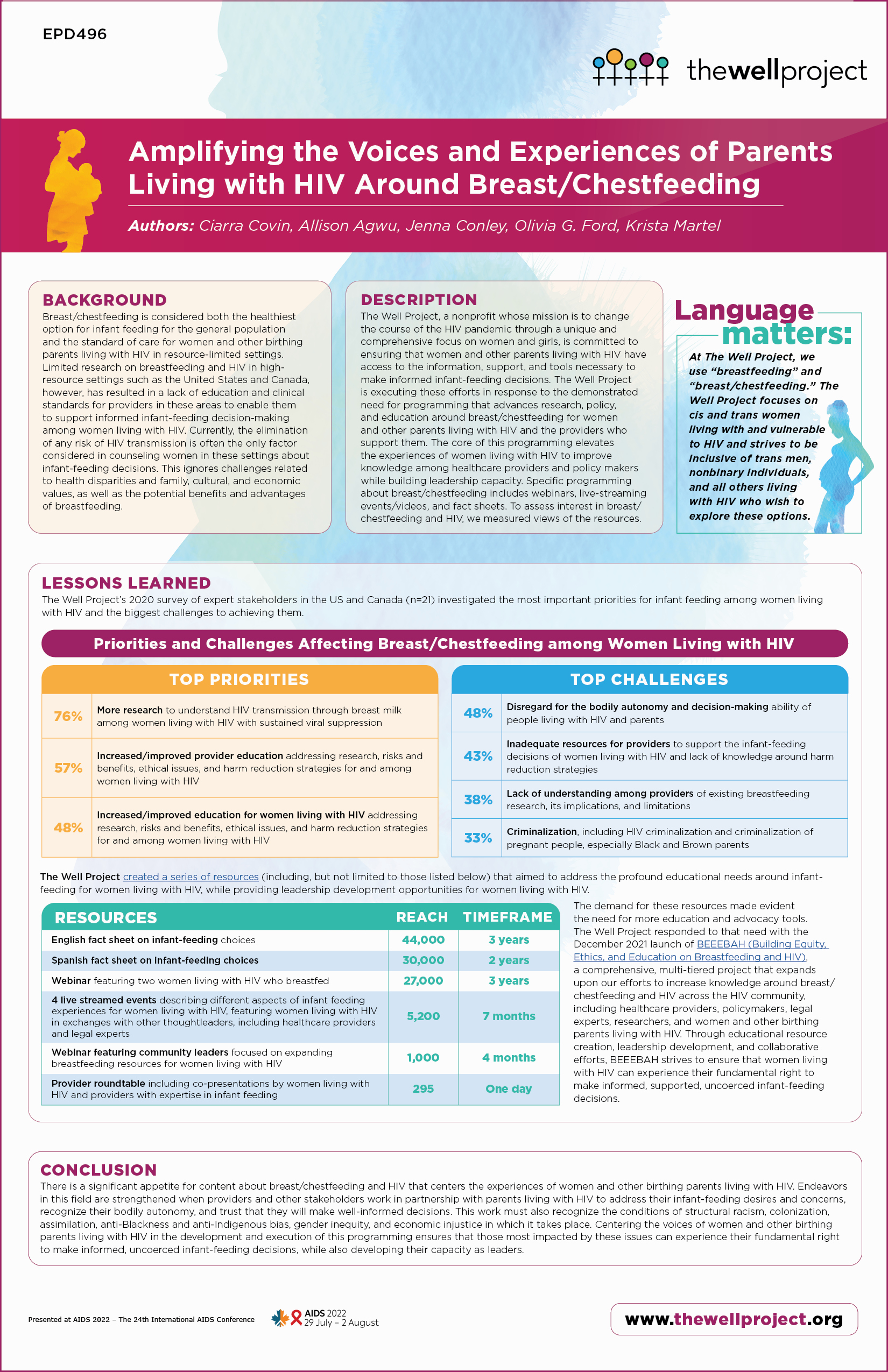 The poster also highlighted our innovative initiative, BEEEBAH (Building Equity, Ethics, and Education on Breastfeeding and HIV), which expands upon The Well Project's ongoing efforts to increase knowledge and access to information around breast/chestfeeding and HIV.
Topic for Resource Highlights: