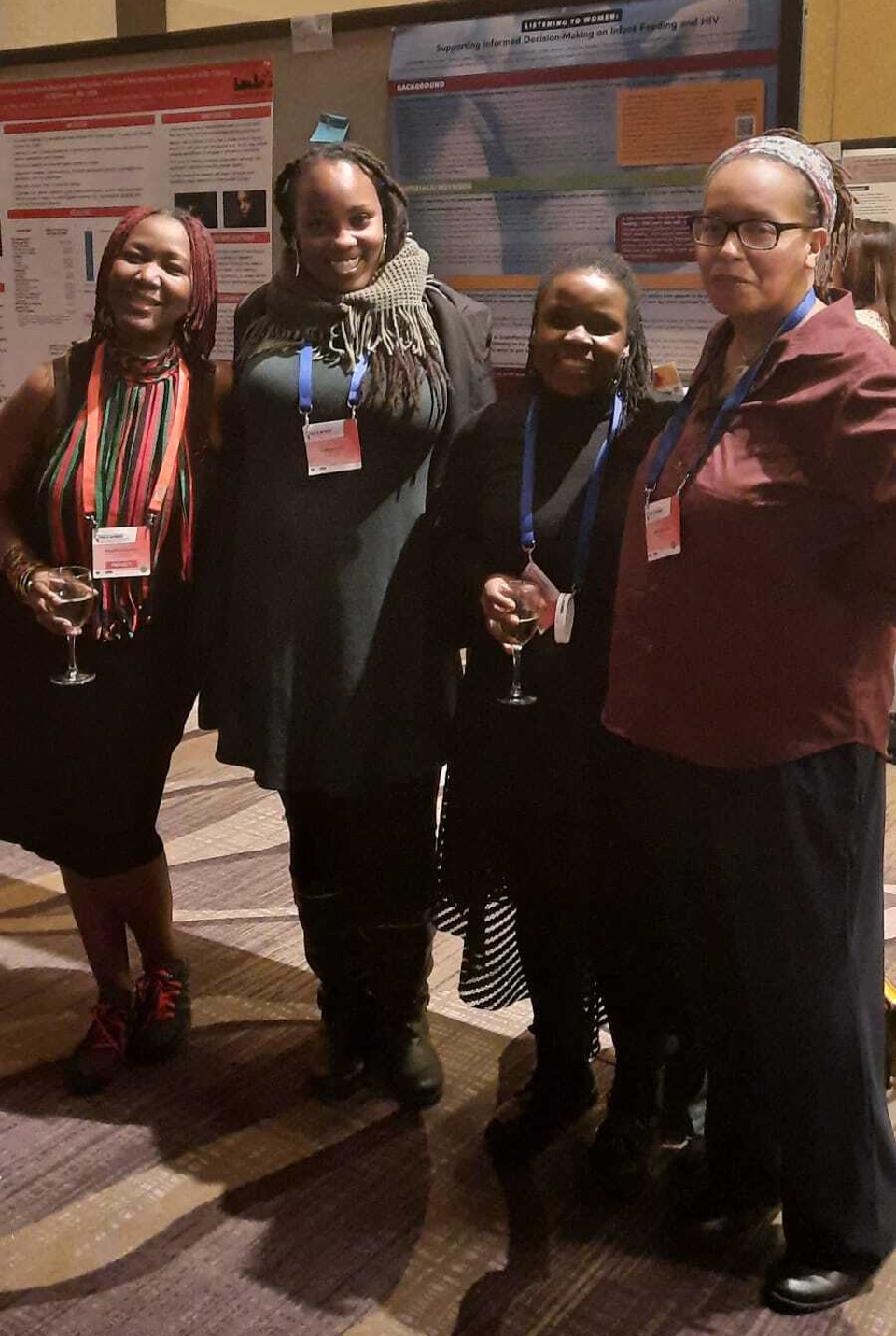 Members of The Well Project's staff were honored to collaborate on a recent international conference poster with colleagues from the Nourish-UK study team. The Well Project program manager Ciarra Covin was presenting author for
Listening to Women: Supporting Informed Decision-Making on Infant Feeding and HIV
at the
International Workshop on HIV & Women 2023
in Seattle, Washington, February 17-18.
The poster presented data from The Well Project's 2021 survey of US women living with HIV responding to questions about infant feeding, alongside qualitative results from Nourish-UK's similarly sized sample of women living with HIV in the UK who were interviewed about how they chose to feed their babies. The Well Project and Nourish-UK both documented similar infant-feeding experiences among women living with HIV in two high-income regions.
Please check out the poster image below – or download the PDF version!